DMN8 Partners
Digital Marketing Specialists In Cincinnati, OH
Are you ready to DOMINATE YOUR MARKET? We Help Home Service Businesses Generate More Leads, Find More Customers, And Grow Their Market Share
Testimonials From Our Satisfied Clients
Kevin Paul, Paul Brothers Asheboro, NC
In the last 3 years, DMN8 Partners has changed the course of our business.  Our annual revenues have grown by over 300%. Don't think about hiring them, just do it.
Jamie Schmidt, Greenways Cherry Hill, NJ
When we partnered with DMN8 Partners our rankings in search were very limited.  Now I'm getting calls 10+ miles away from our location because of the work that DMN8 Partners has done. They are a great marketing partner for any home service company. 
Scott Van Dyke, Under Pressure Wyoming, MI
Quit sitting on the sideline. When you got a Michael Jordan dunking on you it's time to hire the Michael Jordan. In all seriousness, though you can't build success without great partners. Keep up the good work DMN8 Partners and Gary!
Jacqui Howland, Gramer Flooring Alexandria, KY
We met with Gary in May 2019 to discuss our advertising needs. Gary and Sebastian walked us through everything and were extremely patient with me as well. We have a hardwood flooring business and an Epoxy company. The leads have been nonstop and revenue has increased 38 percent in two years .2020 was our biggest year to date. I know this was all due to everything DMN has done for us. I would recommend this company to anyone looking to boost their sales. Thanks so much, Gary and Sebastian!!! You guys are the best.
Jack Rotharmel, Freedom Asphalt York, PA
If you want to dominate your market give the guys at DMN8 a call! Their ability to get my phone ringing with leads has launched my relatively new business to the top of my market! I cannot recommend Gary and his guys enough!
We Make Digital Easy
We don't complicate anything for our customers. We make it as easy as possible to do business with us, communicate with us, and see results. Our customers aren't the professionals, we are the professionals.
Respond Same Day
We respond to every email, phone call, and message the same business day it was sent.  Our customers need to know we received their communication, and we are acting diligently on their behalf.  
While others talk and plan, DMN8 Partners takes action.  We don't wait until it's perfect, we strike immediately so the action gets completed as quickly as possible. Then we perfect the process for your company.
We Solve Problems
We respond to problems with solutions, not excuses. If a customer has a problem, we don't find blame, we find the reason and fix it. The result of every communication should be to solve problems.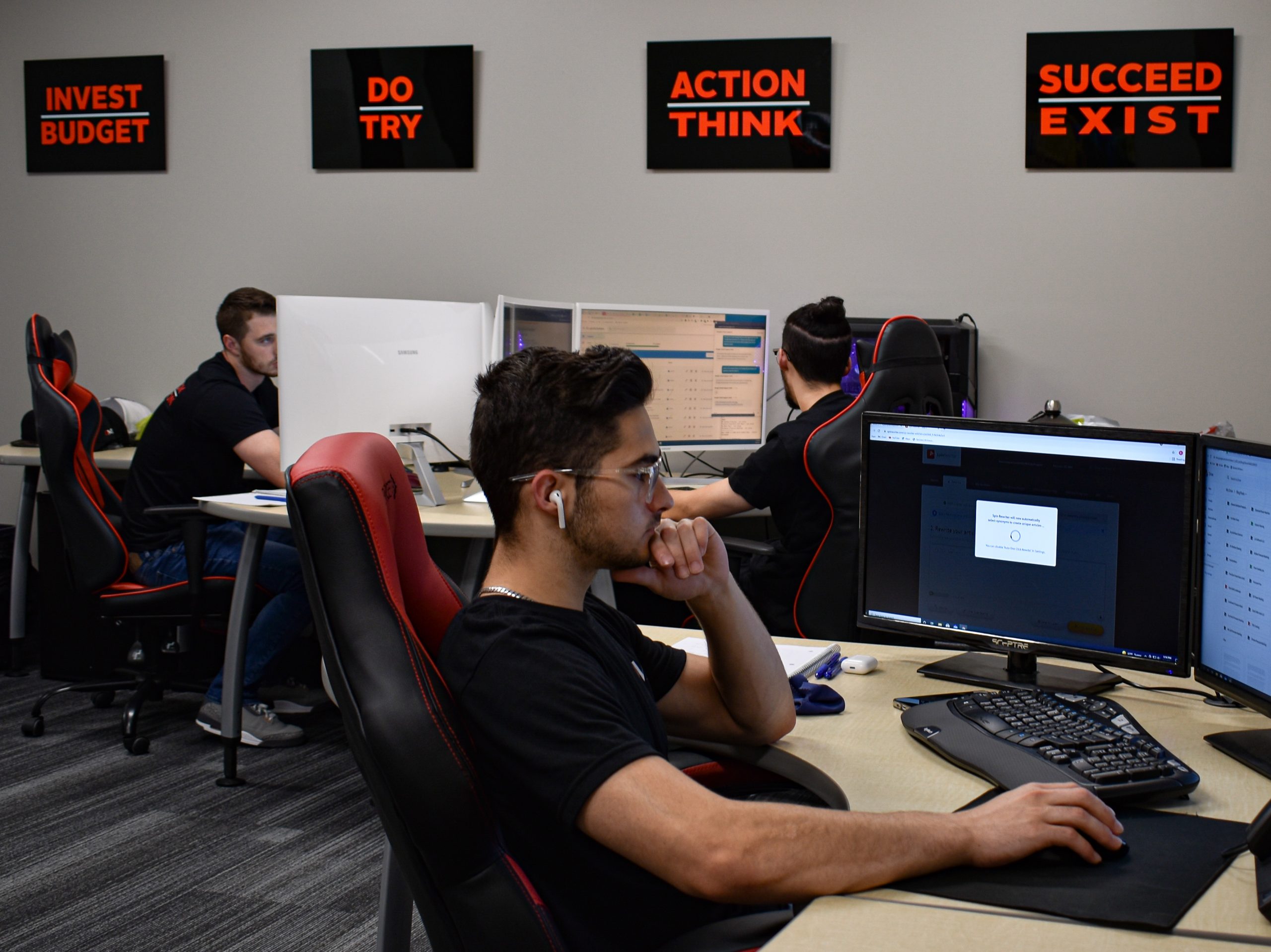 Full-Service Digital Marketing Company
Are you looking for a full-service digital marketing company that can help you take your business to the next level? DMN8 Partners is just the team you need! We offer comprehensive digital solutions, including web design and development, search engine optimization, pay-per-click campaigns, and more. Our experienced professionals can create custom solutions to fit your unique needs and budget. With DMN8 Partners, you can trust that your digital marketing efforts are in good hands.
30+ Years Of Marketing Experience
$2,500,000+ Annual Online Ad Spend
1,500+ Satisfied Business Owners
Our Professional Marketing Services Consistent posting is a great way to send brand recognizing signals to Google. Sending signals to google to improve the visibility in organic search engine results.
What's Next In the Digital Marketing Process
1. Strategy Session
Let's make sure we are the right partner for you.
2. Optimize or Build Website
We optimize or build a converting WordPress website that you own!
3. Brand Recognition Development
We start producing the signals that tells Google and others who you are and what your company does.
4. Local SEO
We start SEO optimizations that begin to increase your Google Maps ranking position.
5. Lead Generation Development
We use PPC and direct marketing strategies to generate leads NOW and continuously!
6. Social Media Postings
We want you to be present on Facebook, Instagram, and Linkedin (coming soon) continuously.
7. Content Production Ongoing
Monthly we produce social media posts, blog posts, and 3rd party content to continuously push the message of your brand.
8. DMN8 Your Market
Wait for the leads and revenue to pour in.
DMN8 Partners Makes Digital Marketing Easy For Home Service Business Owners