5 Ways to Generate More Customers for Your Roofing Company
If you are someone who owns a roofing company or you are a roofing contractor, then your primary and only concern right now must be to know – how can you attract more and more customers? Thanks to social networking, the ease with which businesses can approach this problem is surplus. Connecting with customers has become so much easier, but the real issue lies in extracting all the benefits of these different applications especially through social media. The ability to capitalize on these fast-trending changes and modifications to your benefits is what demarcates the line between you expanding your business and your roofing company staying stagnant. Today every user is a conscious buyer, and while availing services for their roofing, they have all the information they need right under their fingertips and in a few clicks. Before we move any further, let's understand how you need to approach your marketing strategies, this blog, and your roofing business by posing these few questions in your mind:
Ø  Is your business booming in the right places and amongst the right audience where your target audience is primarily supposed to look for you?
Ø  Is your business available to people on the platform where the customer usually looks for services?
Ø  Are you vocal about the services you provide, how your roofing company is different and better than the others?
Ø  What is your USP (Unique selling proposition)?
Now that you've come so far in reading this blog, we understand that you are desperately looking to expand your business and make sure that it reaches your customers with ease; and let me tell you, that's a great start. This process is easy, but a little tedious to make sure that you put your business OUT THERE but trust me, as soon as you are done with all of these steps; your roofing company will be up and flying.
Now ideally, your business should have both inbound and outbound tactics meaning using traditional as well as digital ways of marketing your work. Incorporating both multiplies and increases viewership, sharing, and target customers dramatically.
Inbound marketing is the amazing process of helping your target customers look for your company even before they are looking for it thus creating early awareness for preferring your brands next time. They shop for something that requires ailing your roofing service and ultimately more leads.
Here Are Five Primary Strategies You Can Use To Increase Your Potential Customer Numbers:
Building Up Your Website:
Now you must be wondering that just involves a whole lot of work, effort and even money if you plan on appointing someone to make it for you. But users love website browsing especially websites that are communicative and are immediate with query redressal. You need to build a website that's attractive, responsive and solves all their queries just by browsing through it. Your website should be explaining in detail your roofing company, the services it provides, client testimonials, USP, contact details and other social media handles if any. When users are on your website looking for a service, they should be able to connect to your team easily.
Next is making sure that your website has all of its elements working in its optimum condition. No broken links or items which are unresponsive; provide relevant information.
Consider having a website as the mandatory stepping stone which if done properly can generate an exuberating number of potential customers. Talk about yourself, your business, its projects, and services and avail the platform to connect to your customers by educating them about your roofing company and the services you provide.
Make it user-friendly by stepping into the customer's shoes and thinking how each user will have a different motto in mind for the day; some have come to shop while some have come to know about your company or get information. Provide the location of your business on the website as a working google maps link about which we will be talking in detail eventually. Be immediate and professional while answering customer queries. Make sure that the steps to buying anything on your website are simple and that your website is responsive meaning it works efficiently on desktop, tablet, phone, or any kind of electronic device.
Search Engine Optimization Of Your Content:
When people browse for different roofing companies and look for services; google generates some prospects that will cater to their needs and google presents the local SEO-3 pack i.e., three relevant companies based on the user's search. These three places have their primary information displayed along with their locations on google maps. If you want your business to show in the local SEO-3 pack, you need to optimize your business in such a way that it is visible after a relevant search result.
IF promotion and optimization are performed accurately you make sure that your business is ready to compete with the others and it is prominent thus dramatically increasing your brand engagement and recognition. Use keywords and make content that catches the eye. Being available on your contacting platforms and staying up-to-date with your website and other social networking sites.
Now, this is one of the most essential methods to attract more potential customers where you put relevant information about your business on google business and make your roofing company visible via the MY Business profile on your google account. Information related to the opening-closing hour, services provided, customer reviews, queries and their answers or photos and videos of your business location. Google maps not only increase your visibility but also helps in making your roofing business reach higher ranks in your fields of expertise.
The first step would be for you to list your business on google maps. Open your google maps webpage or the application on your phone and type out the name of your brand- if your brand appears in the search result then you are already listed on the google maps search result but if you are not then click on "add a missing place" available on the menu and then enter all the necessary details of your roofing company.
Now that your business is listed the second step would be to verify your business. Open your Google account and since you own a roofing company, you are easily eligible to verify your business through a google account. Click on your roofing company which you wish to verify, and follow the steps accordingly that show up on your screen. The best part is you can list and verify your roofing business for free.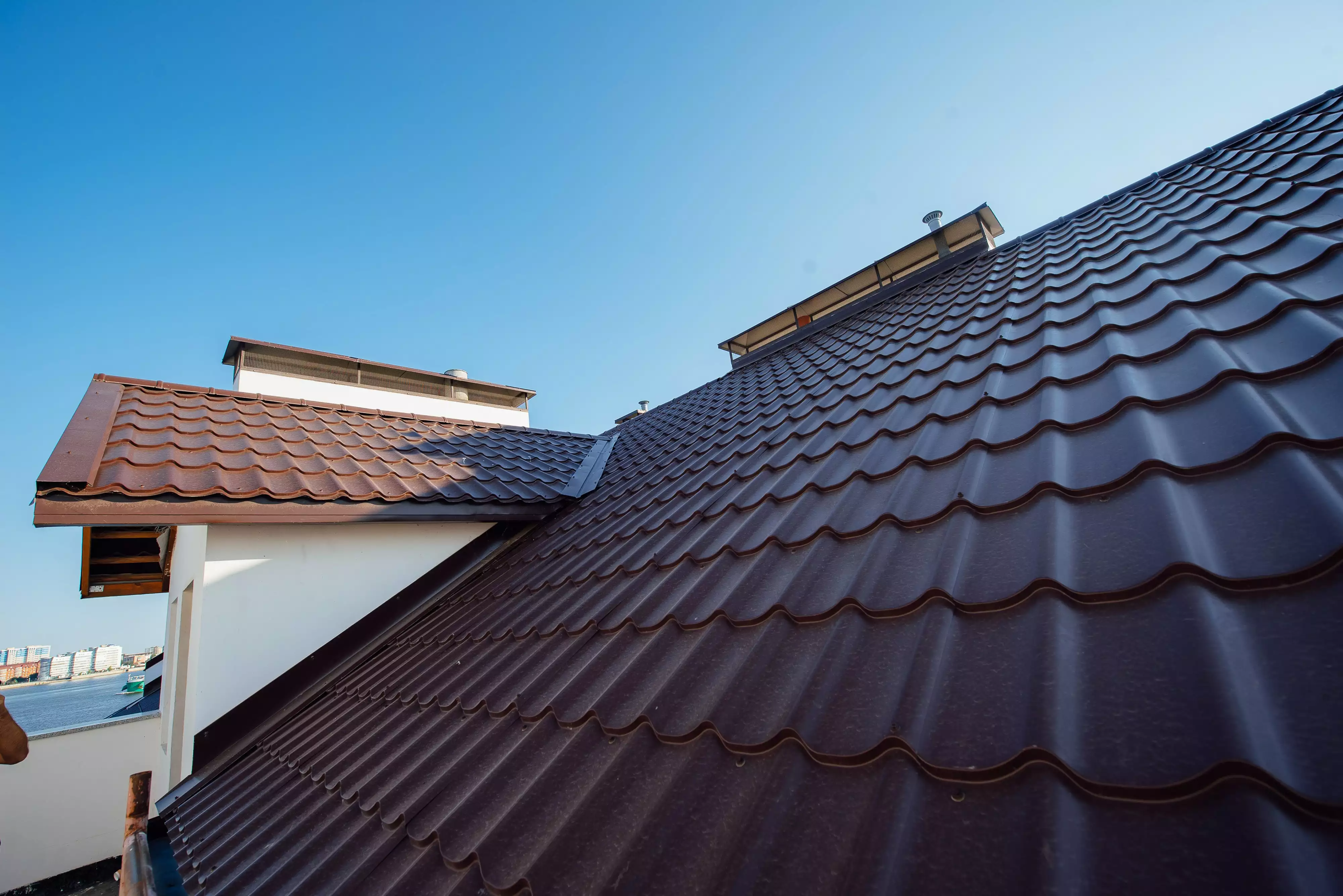 After you are done with verification, then comes the claiming part. Claiming involves letting the people know that business is YOUR BUSINESS with authentic and valid information. Fill in all the necessary information in the empty spaces. Now claiming means that along with the company's name, address, number and website you are providing additional information about your roofing business; services, FAQs, photos, reviews, etc.
This way you vouch for your business's authentication and thus making your online presence a little more legitimate.
Add Photos And Videos Of Your Business
This is a crucial step and somehow accounts for adding up to your SEO ranking. It is also recommended by marketing experts that adding photos and videos of your business increases the chances of reach since they couch for your legitimacy. Users look at the pictures and believe what you are selling to them is genuine. Also, users put up photos and videos when they avail themselves of services which is even better since new customers that approach your website or google maps business will be assured of the place from, they avail their services. Photos and videos add to the popularity and thus increases your rank in the search result since customers love photos and videos. Put up pictures of your business location, clients availing services and receiving the satisfactory result. This acts as evidence of your business and a portfolio.
Answer Customer Queries And Faqs
Be professional, quick and responsive to the queries and questions posed by your customers regarding your roofing business, this shows your expertise in your niche and your professionalism concerning your work.
Next and one of the most crucial steps would be asking your customers to review on google. When new clients see that past customers have reviewed your business this gives a sense of surety and vouches for your roofing business on the internet about its presence and people believe in the services you provide. Request your client to review your services since it involves only a minute or two.
Remember to stay consistent with your contact details and business updates
Keeping your business relevant and consistent is very crucial. Clients hate it when the phone numbers don't work or the website links are broken. Provide valid information about your company's name and contacts. Provide a concise yet basic introduction of your business in the description so that users get quick intel about your roofing company since this will be introductory to your services.
Categorize your business accurately with the most relevant category that best explains your business. When you put up information; cross and avoid grammatical errors. You are a roofing company so the words shouldn't necessarily be extravagant but simple and correct since incorrect language is off-putting.
Stay current with your business on google maps and you are invested in inbound marketing. When you are regular, clients with the intent notice you and notice how updated you are. Post about sales or discounts thus creating an engaging audience for your roofing company. Posting about changes that are taking place in your business about the services and also uploading the special discounts and deals during special occasions ensures users with intent in finding your roofing business and the corresponding deals and discounts that are being offered by your business.
Three Things That You Need To Remember When Putting Up Your Business On Google Maps:
Relevance, Distance Or Proximity And Prominence.
Make your services sound relevant and that all your information is valid, true and up-to-date. You generate more customer traffic, engaging audience and target audience shows up only if your services match with customer's requirements.
The closer your business is to the client, the more chances your roofing company will be chosen. Location is a primary factor that decides users will avail services of which place since a customer looks for a place that is nearest to them. SO, optimize your information to make sure that your place shows up when somebody looks for a roofing company nearby to your location.
Lastly to stay prominent by putting up website links, domain authorities, backlinks and social media handles.
Yes, blogging generates a generous number of potential customers to drive leads to your website. Write a highly keyword-laden and fresh blog that talks about your business or the way you approach different kinds of services in your firm. An SEO optimized blog reaches more people and a well-written one catches more eye. Blogs attract qualified and quality customers if posted and written regularly. Promote it on different social media platforms like Twitter, Instagram, Facebook and LinkedIn. And it's said by research that longer blogs and articles work best for SEO purposes thus increasing ranking.
Make the content easy for a rookie user to absorb who has no idea of the technicalities but is also relevant to your business and is appealing. Use subheadings, pictures, bulletins, embedded videos and pleasing fonts and colours. Allow commenting and reviewing to make it a little more responsive.
There are various social media platforms today like Facebook, Instagram or Twitter which are powerful tools that are mostly free to use. Having a vibrant presence on social media allows engaging prospects personally and giving tons of essential recommendations on the challenges they face and the way your company can help solve them. Here are some tricks you'll use to spice up your social media presence: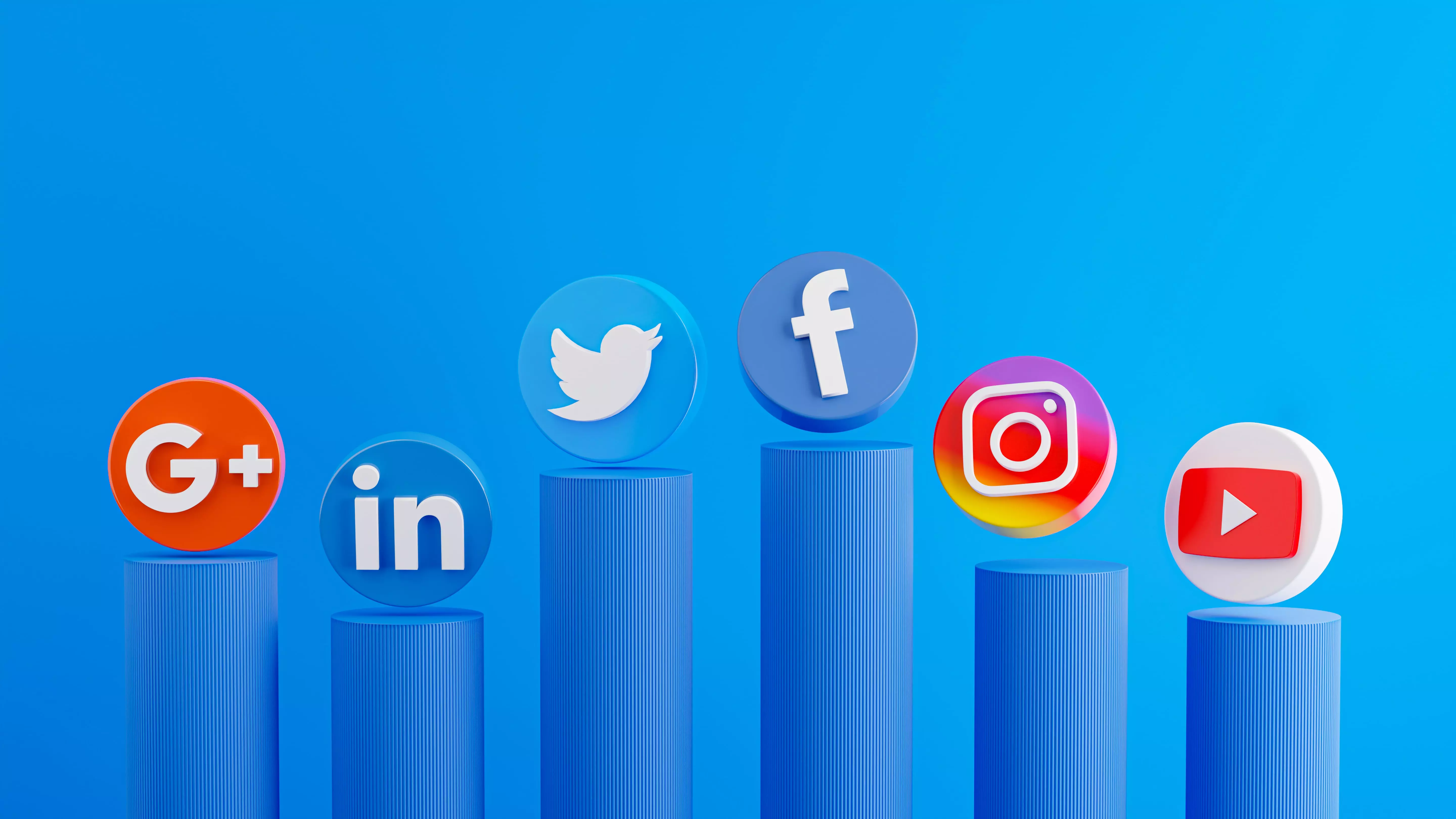 Answer client questions: A live video on FB or Instagram can generate some interest in your prospects. Take questions from customers and offer informative, thoughtful answers. Talk about your journey or other related things.
Post-after-and-before photos: To prove that you are simply an authority in business to your social media followers; post pictures of completed projects and quotes from your previous customers. Show BTS and pictures of your clients availing services.
Create a blog and share it on your social media profiles; sharing individual blog posts is an excellent way of adding value to your followers and encouraging prospects to visit your roofing website.
While such methods might not generate roofing leads for your business, they play an important role in your marketing efforts.
As a roofer, you already know that roofing may be a cutthroat industry, and it takes tons of your time and energy to achieve the roofing industry. The competition today is stiff, and to stick around for longer, you need to learn so much and adapt and grow simultaneously. Only then can you stay relevant and trending.
However, successful roofing contractors thrive in competitive environments. They view competition as a chance rather than an obstacle. As more roofers compete for local market share within the residential roofing segment, getting leads and nurturing client relationships is becoming more vital to stay competitive within the roofing landscape.
If your company doesn't have a web presence, it'll be hard to differentiate your roofing services or products. Your roofing business will get more attraction via inbound strategies than with conventional or outbound marketing techniques.
Google ads work differently than other sorts of roofing marketing. Whereas other marketing methods require the roofer to pay an upfront fee, regardless of whether it works or not, roofers who use Ad words only pay a little fee when potential customers click on their ad.
This is what is known as Pay-Per-Click advertising. PPC is advantageous because it helps you target clients during a specific geographical location and demographics where your roofing services are needed most. Even with the rising costs, pay per click is one of the most effective and fastest ways to start generating leads for your business. You can start seeing leads within a week if you set up your campaign correctly.
In the roofing space, you can generate both residential and commercial leads for your business using pay per click. AdWords will consist of the majority of your pay-per-click efforts, but you should not ignore Bing Ads.
PPC tools make it easy to trace your ad expenditure against the results you're getting. Ensure that you're giving your prospects bait, sort of a free roof inspection or estimate to assist them in clicking on your ad.
Here Are Five Things To Keep In Mind:

Know your average ticket price

Know your average profit margin 

Know your sales closing rate

Figure out an average cost per lead

Decide on a monthly media budget
Generating qualified leads is the backbone of most businesses. The strategies have changed over the years, and channels that were once effective do not have an equivalent impact as they once had. As a business owner, it's your job to keep up with the latest tactics and strategies in lead generation. If you don't have the time, then you ought to hire someone that does.
A consistent content marketing strategy will eventually start generating lots of organic traffic to your web properties. Every lead generation channel should supplement its marketing efforts with an email marketing campaign. Despite being around for close to 20 years, email marketing continues to be the most effective online marketing channel. Your online reputation is one of the most important aspects of your online presence. Most people will do multiple searches of your business before they engage you.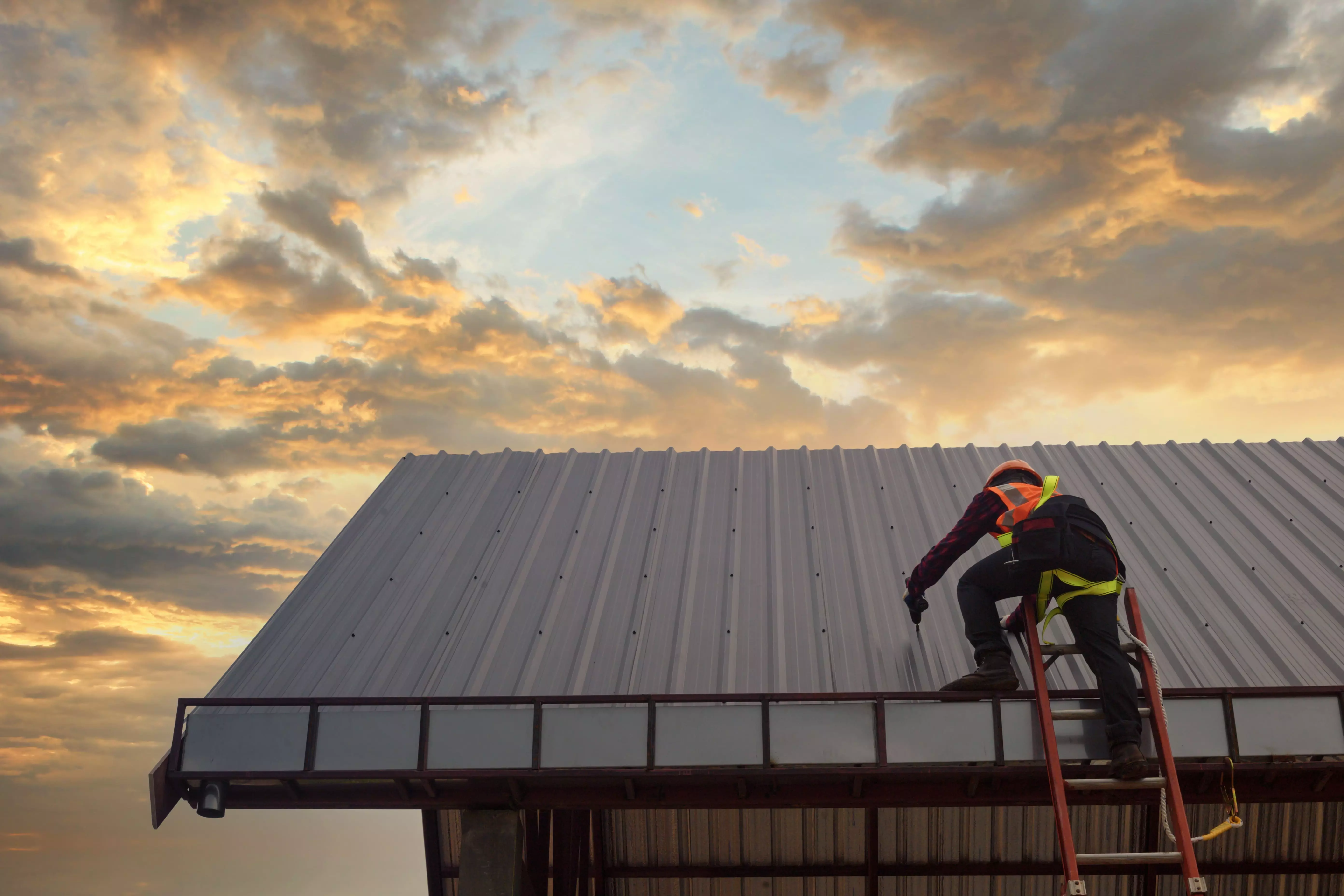 It's important that you have the proper tools set up for all the review sites, including Google Maps, Facebook Local, Yelp, and Home Advisor. With over 90% of clients reading online reviews/ testimonials, this is an integral part of the decision-making process. Clients trust what others say about far more than what you promote yourself to be. After you deliver exceptional service to happy clients, request reviews /testimonials. It is essential to have a presence on major review sites.
Make A guide on how to select the right roofing materials for your home or an e-book on the solar installation process and the government incentives available, A press release showcasing your Owens Corning Platinum Preferred status, A guest post for a local community website on the benefits of going solar or even Start a podcast with another local industry expert.
When you build a content base and ensure that it is relevant, useful, and high quality, you can then help it spread like wildfire through your social media channels.
These days there are plenty of accessible digital marketing tools out there for people of all backgrounds and skills. Trying out different roofing marketing ideas will help you understand your business and your clients while learning useful new skills. If you start marketing your roofing business without a plan or a marketing expert by your side, you might very well become overwhelmed. Don't be afraid to hand over the reins to a contractor marketing expert.
These were just some of the inbound tactics, but you can even approach increasing your reach through outbound methods like door-to-door marketing through tedious but effective if approached in the right way. You can have trade workshops or trade shows which work best since you can showcase all your work easily. You can even perform outdoor advertising or print advertising which is the most effective form of outbound marketing from a personal point of view. And of course, strategic partnering to expand your roofing business.
There's a lot of value in learning the basics, but there comes a time when it makes more sense to focus on what you do best — operating your roofing business!
If you need help with your Google Maps ranking, Google Ads management, or even website development for your junk removal company, contact DMN8 Partners by phone (859)757-2252 or visit our website https://salvonow.com/roofer. We help roofing companies DOMINATE their market.