Five Free Ways To Get Junk Removal Customers
Decluttering your house, moving to your new house, or relocating yourself to a brand new office, may require one to get services where your junk can be removed hassle-free.  The huge barrier while one is moving is the clearing of the things that you no longer need or want.  From cleaning your office to cleaning your yard, a company that provides junk removal services is a blessing in this regard. These service providers take the burden of removing the junk off your shoulder and you can then enjoy centralizing your plan on the things you still may need.  This scenario stands for the people who are trying to get hold of junk removal services, however, with the owners of the junk removal business, you need to attract more and more customers to avail your service and for that, you need your business to be out and about. If you are one of the business owners then you have landed in the right place. we, here, will guide you with how to get junk removal customers.  
Before we move on to the point of how to get junk removal customers, let's start with the what and why of junk removal service. 
What is a Junk Removal Service?
Junk removal service is the assistance one gets for decluttering anything like a house, office, or yard. The junk with the junk removal service is disposed of in a proper manner. They make sure that the recyclable items go to their designated place and do not get piled up at the landfills as in the case of standard dump pickup service. The regular trash service companies usually dump the trash in the landfills and do not filter the items properly. However, with  junk removal services, one can easily sort out all their junk and make sure they are where they belong. 
Either it is a hot tub removal service, electronics removal service, appliance removal service, or commercial removal service, they make sure the process is environmentally free and the junk goes to places that are safe for the environment around us. 
Junk removal companies have their recycling goals, their commitment is to play a major role in enhancing the natural resources around us by making use of processes such as recycling. Not to mention, these service providers also help the construction companies when they are renovating houses or buildings. Junk removal service professionals aid in determining the locations that are safe for throwing the debris of the construction without slowing the pace of their development.
Why should one get the Junk Removal Services?
Junk Removal Services
can be useful for almost everyone. Whether it is your brand new place or renovated space, it is a house or an office, decluttering these spaces will definitely provide o\you with a fresh start and productivity. You don't have to take time out of your busy life to do the decluttering process as it is all covered by the junk removal service providers. 
Removing appliances, electronics or other heavy items is very difficult. It can be a hassle for members like taking these things down the stairs or getting them out of the door and then loading them onto your vehicle. These all are time-consuming activities and will require professionals. However, the whole process is easily and professionally done by the junk removal companies as they have all the equipment to remove all the bulky items out of your house.
Why do Junk Removal companies need to focus on junk removal customers?
Junk removing services
are becoming common these days. Being common means there has to be more competition too. The companies spring up to make sure they target their customers and get known in their vicinity so that customers can come up to them for the services. The growing market requires the companies to put light on themselves so that the customers can get their attention and get the services from them. 
Junk removal companies need to have marketing strategies so that they can excel in this competition and reach their targets easily. Junk hauling businesses such as
appliances removal services
or
Electronics removal services
are very much in demand these days. People do not want to burden themselves by decluttering their houses or offices themselves. Rather they prefer hiring professionals to do the work for them. This is where junk removal companies should know
how to get junk removal customers.
How can a marketing plan help in getting the junk removal customers?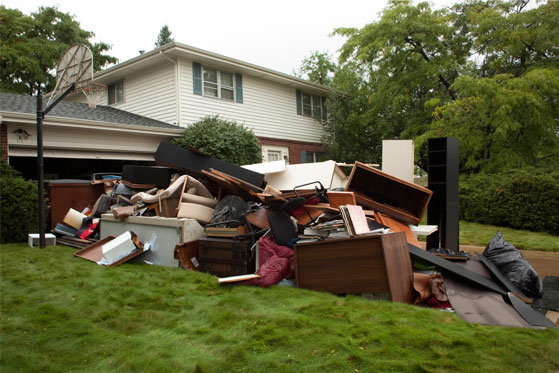 A marketing plan makes sure your objectives, goals, and aims are out on the table. You can then strategize them accordingly while looking at the market needs and the desires of the customers. Once you set your marketing strategies, you can then work on the action you should take to excel in your business and get the leads. Furthermore, a marketing plan will also allow you to reach your customers in a better yet efficient way. 
You can get the junk removal customers on a larger scale if your business caters to all the removal services.  Commercial removal services will cater to the business or corporate customers whereas appliances removal service, electronics removal service, or hot tub removal service will help you to get individual customers. You can focus on residential or retirees who are looking for decluttering services provided by junk removal companies.  
To do all this, you need to know the freeways to get junk removal customers, and here is a detailed explanation of how to get junk removal customers in simple ways. 
Free Ways To Get Junk Removal Customers
If you are looking for customers for your junk removal company then you are at the right place. This section of the article will let you know how to get junk removal customers in five simple yet free ways. Everyone wants to make money in their business, the same is the case with you. However, the simplest way to get this is by making Google your friend and doing things that satisfy Google in every way. Once you are on the Google search engine result pages or get the google map ranking service then all the customers can easily reach you out for the junk removal service they need. 
Generating leads and excelling in sales is what everyone aims at when they have a business. So all the junk removal service companies, let's dig deep into the ways of how to get junk removal customers. First things first, remember we live in a world where online marketing strategies are the only effective way of generating leads. Junk removal business requires less technicality and is considered to be low-stress work and cost-effective, however, there's always a requirement of being on the top in your business to get the targeted customers and hit the goals easily. You can take your business to the next level of success by following the ways mentioned below one by one. 
Make your online presence worth it by improving your website design
For your junk removal business, you need to have a strong, active, and working website that attracts customers as much as possible. Every aspect related to your business should be there on the website with a perfect website design that is customer-friendly. 
The functionality and the look of your website should be attractive and well designed. It should give your customers a satisfactory experience when they surf on your website.  It should be responsive and fast as this can attract many customers and generate leads instantly. Together with a clear design that is comprehendible, you also need to post content that is relevant and clear too. Your landing page should serve well to the customers and make them cling to your website immediately. 
Make sure that you are linked to all the social media platforms and you are using Google My business to convert the search traffic. Furthermore, make sure you have a website that is mobile-friendly, and over there it is user-friendly too meaning the mobile optimization should be done properly.  
Make sure your website answers all the questions that your potential customer may think of. If service like debris removal, commercial removal, or any other service is well listed on your website then you can get customers right away as they know what you are offering and it is what they need too. Having all the services listed will ensure that the customer got all the information as it creates a feeling of trust in your customers for your business. Also, make sure to keep adding new content to your website, and the best way you can do that is by adding a blog. You can talk about issues many customers face and the solution can be provided by you in the articles that can again attract more leads. 
Last, but not least, your website and all the pages you have should have your contact number and conversion page out and about. This will allow your customers to contact you or call you immediately so that even if they have any ambiguity it can be answered right away.
Make sure you have the social media marketing
Advertising is one of the ways you can get leads in any kind of business. The sales that you bring in total is the gross sale and to bring that you need to have leads. For getting leads you need to make yourself and your business known to the people around you. To get profit you need to get hold of the strategies that will make you known in the market and after that, you can easily blow through the roof with the sales. 
Getting yourself familiar with the world of social media is the first thing you should be doing in order to get the leads to be successful in your junk removal service business. You need to be on Facebook, You need to have a presence on LinkedIn, Twitter, Instagram, and other platforms that you think are very common amongst your potential customers. Though the advertising strategy is totally free, however, you need to make a plan and work harder to get the leads via the social media buttons. Marketing your junk removal service on the social media platform is one of the answers to the question of how to get junk removal customers.
You can start by using your close friends and family at the start of your business. Ask them to make your business visible on their social media platforms so that there is a word put there of your junk removal service.  Social media influences many visitors and via this platform, you can get as many customers as possible. 
You can also make use of social media influencers that are on your list to ensure your business word is out in the air. It attracts many leads, generates referrals, and brings traffic to your website too. 
Your potential customers might be out there searching for a
junk removal service
while you are here reading
how to get the junk removal customers
. In today's world, whatever you need, whatever you want to know, the first thing that hits your mind is Google search. The same is the case when one needs the junk removal service. The clients will always look for the services that are near to them and that rank higher in terms of reviews and service-providing facilities. This is the reason it is necessary to work on SEO, which is search engine optimization. Your search engine optimization strategy will decide how you are being shown on the google search result pages.
Many think that being shown on local searches is enough for them. You need to provide a policy to the customers that are away from your city, however, your service is provided there. This way your customers would know how you work and what the additional charges you will have to ask if you provide services to other cities. You need to have localized content for each city and you need to make sure you are there on the search result pages even when someone searches you away from the city your business is located in. 
Getting higher in the Google ranking system organically is time-consuming and hard work; however, once that part is done you can generate leads at a rate that you never thought of. To appear on one of the first pages of the Google search engine result page is one of your strongest strategies on how to get junk removal customers. You can enhance your link building through offsite link-building strategies and create content that is relevant so that Google recognizes you as being relevant and puts you on the first pages of SERP. 
Enhance your brand awareness by establishing good connections
Introduce yourself to the
junk removal service
provider world. Make sure all your related business owners, organizers, other moving companies, construction companies know you well. Connect yourself with all of them so that whenever they need any junk removal service as an extension of their service they always ask you to collaborate with them. This is called relationship building which is one of the important parts of brand awareness. The more people know about your brand, the more they will recommend your business to other potential customers. You set a referral program this way and people refer you to their trusted customers if ever they need any j
unk removal services
. Use advertising techniques such as email outreach to reach all your potential customers. Advertise our business as much as you can with the help of social media platforms and your personal and professional relationships.
You can also get leads by focusing on your repeat sales from the customers that you have targeted. One way to do this is by remarketing your ads. You can put your ads in front of your audience whenever they visit websites of the businesses you have partnerships with. It continuously reminds your potential customers that you are out there to help them when it comes to junk removal services.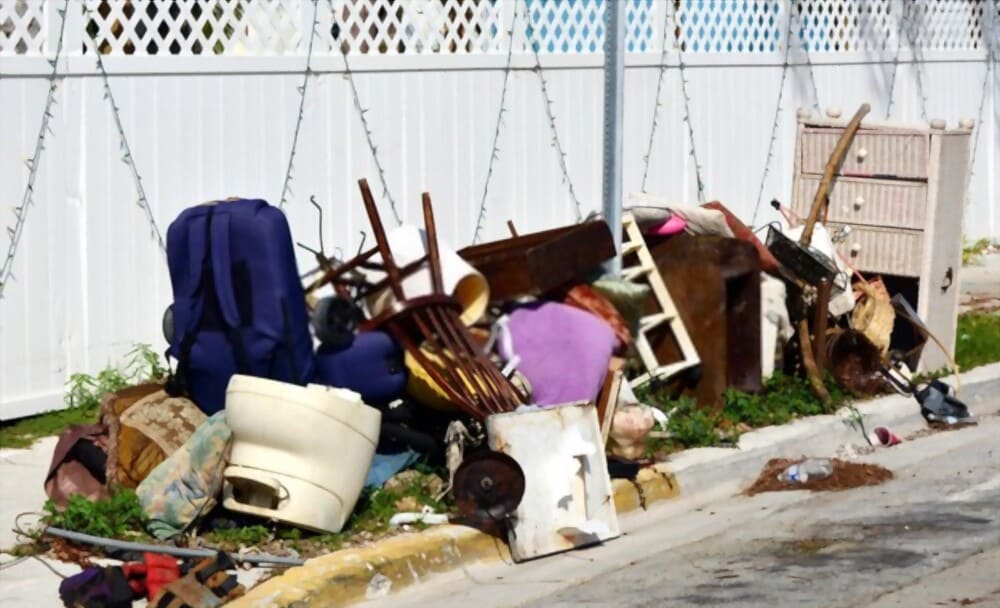 Make sure you create a content that is relevant
Content is the king of getting successful in the online business world. If you have a website, then the content is the only thing that will make you have leads as much as possible. Make sure whatever you write for the customers, answers their issues which will then increase your leads. Remember,  the content that you create and the leads you get  go hand in hand. You can easily convince operly answer their problems and address them well enough to get services from you right to a potential customer that you are the best junk removal service or make them believe that you are a worthless business that doesn't even care about the issues of its customers. 
Make sure you have all the keywords in your content, and this requires having a content strategy that makes use of the keywords in a proper yet relevant way. Your content should not be a duplicate and it should be plagiarism-free. This way Google can also recognize you as having relevant content and put you on its SERPs easily. 
You can add relevant content to your blog portion of our website. Also, you include a FAQ section that will cover all the possible queries of your potential customers. Your website content should also be effective and relevant to gain the trust of your future customer. 
The reason that content strategies are important is that this is the way Google recognizes your website to be relevant on the Google Searches. Google indexes the content and provides the results according to the relevancy any website has to the query made. Having content that is relevant will increase the chance of visitors hiring you as a junk removal service provider.
There are different ways that are free and yet very effective for you to excel in your business and get as many customers as possible. All one has to do is use them efficiently and know that they exist. Promoting your junk removal service business is a way to get leads however how you do it and what strategies you follow matter a lot here. You can increase your response rate via strategies such as postcard promotions and email outreach. Giving discounts to the customers who refer your business to others is also one of the ways to get more leads from the customers that you already have.
Getting reviews and posting them on your website is also one strategy that will bring trust in your visitors and will allow others to come to you and get your junk removal service. 
All you have to do is make sure you are a credible junk removal service provider and you know how to get junk removal customers in the right way. Junk removal service is a business that is growing day by day. If you implement the proper strategies and make sure you work on them and maintain them from time to time, then the day is not so far when you will have customers that will hit the sky and sales that fly high. Getting the ranking on Google, making your business known to everyone, and crafting content that is relevant are some of the ways you can be successful right away. 
For either a commercial junk removal service, residential junk removal, or appliances removal service, this guide will aid in knowing how to get junk removal customers in the perfect way. All you have to do is follow the tips to start getting leads from the very next day of implementing them.
If you need help with your Google Maps ranking, Google Ads management, or even website development for your junk removal company, contact DMN8 Partners by phone (859) 757-2252 or visit our website https://salvonow.com/junk-removal-marketing-services/.  We help junk removal service companies DOMINATE their market.