10 Ways to Promote Your Power Washing Business
Power washing is one of the most lucrative business options to make your dream come true of becoming an entrepreneur with low investment. What makes it one of the best business options is the fact that not only does it involve less cost to start with, the profits that this business can generate are exponential.
Some Lesser-Known Facts About The Power Washing Business
The global power washing business is growing by a compound annual growth rate of more than 3% and is expected to reach USD 3 billion by 2024. These statistics reflect the evolving mindset of our community where more and more people, including the middle-class population, are realizing the importance of keeping their workplaces, neighborhoods, homes, and vehicles clean.
The reason being, it enhances not only the aesthetic beauty but also the life and optimum performance of these entities. People no more consider it as a fancy expenditure of only the rich, rather count it as an expense worth making.
As compared to other start-ups, the power washing business doesn't require complex certifications, permissions, and setups. It is a relatively simple skill to learn and gain expertise in.
In addition, the business can be set up in a short span of time and can be upscaled relatively quickly with good and prompt services and proper marketing strategies. Power washing is also one of the least risky businesses as it can almost never go wrong.
It's Time To Market Your Power Washing Services!
Now that you have taken a wise decision to step into the power washing business and started on the right foot, it is equally important to tread on the right path to reach the pinnacle of success.
When you have your power washing company registered, purchased good power washing equipment, hired employees, trained them, now comes the most crucial part and that is to garner more and more customers. It is the time to give a loud shoutout about your business and make more and more people aware of the services that you are offering.
To make your business skyrocketing, it is very important to design a profitable and implementable business plan that must incorporate aggressive marketing and promotional strategies.
You do not need loads of money to invest in the marketing of your business in the early stages. There are ways by which you can promote your power washing business without spending a penny, then there are other cheap ones, and then some other platforms that are a bit expensive.
Listed below are the 10 best ways to help promote your power washing business. You can choose from these wonderful options according to your budget and feasibility.
1. Create A Website For Your Company
A never-seen-before digital boom was seen during the COVID pandemic. Searching and ordering online for any and every kind of service has become a part and parcel of everyone's daily life. Encashing on this change in customer pattern, more and more businesses have gone digital. Owning a property in Cyberspace in the form of a website is a worthwhile investment to make in 2021.
A website proves the authenticity of your business and builds trust among customers. It gives a platform for customers to contact you and browse through the different services provided by your company. It is the best way to reach out to unknown and new customers as they come across your website while making online searches.
Keep a space for customer feedback and a short survey asking them for tips to improve your services.
Make the booking process on your website easy. Ask your customers to leave their email addresses to get free e-booklets on topics such as tips and tricks of keeping their houses and cars clean, etc.
In this way, you will slowly build up an email list of potential customers to whom you can send emails informing them about your services, any special offers or deals, and give them a chance to book your services. You should also give them the option of unsubscribing at any time they wish to.
Later on, you can also write informative blogs on your website related to various topics on cleaning, the advantage of power washing as compared to conventional cleaning methods, and other relevant topics. Blogs containing quality content lead to more traffic to your website and convert readers into customers. They are very useful to help you rank better on online searches and thus increase your chances of getting noticed by more and more customers. It eventually helps in brand building.
Merely getting a website designed for your company would not serve a lot of purposes. There are hundreds of websites getting launched daily on cyberspace, but while doing an online search, a customer hardly goes beyond the first 2-3 pages of search results.
Thus, if your website is not featured on a front couple of pages, your site won't be probably even noticed by potential customers. Because of this fact, the importance of search engine optimization (SEO) of a website cannot be underestimated. You have to keep patience as it takes at least several months for the optimum results of SEO to show up. The key to success in SEO is consistency, quality, and making the efforts in the right direction. There are several books and online guides available to help you learn SEO or you can take paid services of a digital marketing agency.
If possible, get a user-friendly mobile app for your company developed by experts. Having a mobile app for your company will give you an edge over your competitors and increase your brand's credibility.
2. Social Media Marketing
Having a presence on social media is a must in order to promote your power washing business as it increases brand awareness, builds a credible reputation, helps you connect with others in the same work community, reaches out to new customers, and also helps drive more traffic to your website.
To unleash the power of social media, you should have your presence across several platforms like Facebook, Instagram, LinkedIn, Pinterest. On these platforms, you should regularly upload photos and videos of the power washing services provided by you to increase awareness.
Post customer testimonials testifying your good power washing services to build confidence in new customers in ordering your services.
Request your old customers to post customer reviews on your business page as reviews on online platforms have greater credibility and visitors trust them more because there are fewer chances of fake reviews here. Different search engines also prefer sites and pages with better reviews, thus increasing your chance of ranking higher during searches.
Do not forget to join the relevant groups on Facebook. It is a very useful platform that you must not miss out on. When the members of these groups ask for solutions to their problems, provide them good advice and suggestions.
Create a Facebook page of your business and link it to your personal profile. You can also make your own Facebook group of your customers and potential customers and stay connected with them.
You can keep them posted about useful information relevant to your power washing business and also about the various offers, discounts, etc. It will help create goodwill for your brand.
YouTube is one of the most popular social media platforms because people generally prefer watching videos rather than reading blogs for any information.
Moreover, it is a scientifically proven fact that visual images have a more long-lasting and immediate impact on the mind as compared to written text. With the exponential increase in the number of mobile users, video marketing has become an important part of the marketing strategy for any business.
YouTube provides you a free platform to post promotional videos of your company. Rather than simple ads, you are more likely to get a higher number of views if you put up interesting videos of what people would like to see about your power washing services. Solution-oriented content always garners more attention.
LinkedIn enjoys an elite position on social media. It is a great networking site for any business.
To promote your business on LinkedIn, you need to create a company page and connect it to your personal profile. Having a separate LinkedIn company page represents your brand better. A personal profile is also important because it gives a face to your business page and gains the confidence of customers.
You should regularly update your LinkedIn company page with posts about your recently completed projects, any new features or services, news coverage, new associations, all of which project your business as an active and flourishing one.
You can start a group or join one that revolves around the topics related to your power washing business and regularly post informative articles and stir intelligent discussions on them to make your company's presence felt.
A Flickr profile gives you a platform to compile and share all your photos related to your business on social media for free.
Social media is a great place to publicize your promotional offers and discounts widely.
To harness the exponential power of social media, just being on social media is not enough, you need to handle these platforms in such a way that you get the maximum benefit from it and everyone is not an expert in it. You may consider outsourcing the social media marketing services to experts or learn these skills yourself.
3. Publishing And Distributing Flyers Door-To-Door
This conventional way of promoting your business never loses its sheen and productivity. Publish and distribute flyers door-to-door, giving info on the power washing services that you provide and more importantly highlight offers like getting a free service on ordering a paid one, some complimentary extra offerings.
You can make these offers even more attention-grabbing by incorporating a time limit, for example, this deal expires in 3 days.
Create demand by making them feel left out. The coronavirus scare has made everyone a cleanliness freak and professional cleaning services have cashed in on it hugely. Promote your offers with facts and figures such as 30 out of every 50 families have gotten their houses and vehicles cleaned by professional cleaners and safeguarded themselves in this pandemic
What are YOU waiting for?
Take the help of local businesses to promote your power washing services by displaying your flyers or business cards at the local shops.
Celebrate specific days like a "cleanliness week" where you can offer your power washing services at a discounted rate on a first come first serve basis to the first 50 customers. Give your customers a reason to call and book your power washing services immediately.
Another effective way to attract new customers in a short span of time is by organizing camps. You can organize special weekend "cleaning camps" in localities and offer discounts on cleaning services. It is a great way of promoting your company's brand name and showcase your quality services.
Webinars, which are engaging and informative seminars, are another promising way to increase the brand value of your power washing company. Through webinars, you can share live videos demonstrating the kind of superior cleaning your company provides, which will prompt your audience to order your power cleaning services for their houses, localities, vehicles, etc.
You can also build public relations by interacting with the participants and solving their problems and queries.
5. Physical Publicity By Your Cleaning Truck
Instead of going to your work sites in your personal family car, purchasing or renting a truck or van to haul your power washing equipment with your business name and contact details painted on it in a clearly visible manner will definitely boost your marketing efforts.
New customers will consider your services more professional when they see your business van and equipment and are more likely to call up for your services on the contact number provided there.
Be sure to answer these calls promptly and provide the services at the earliest and in the best possible and professional manner.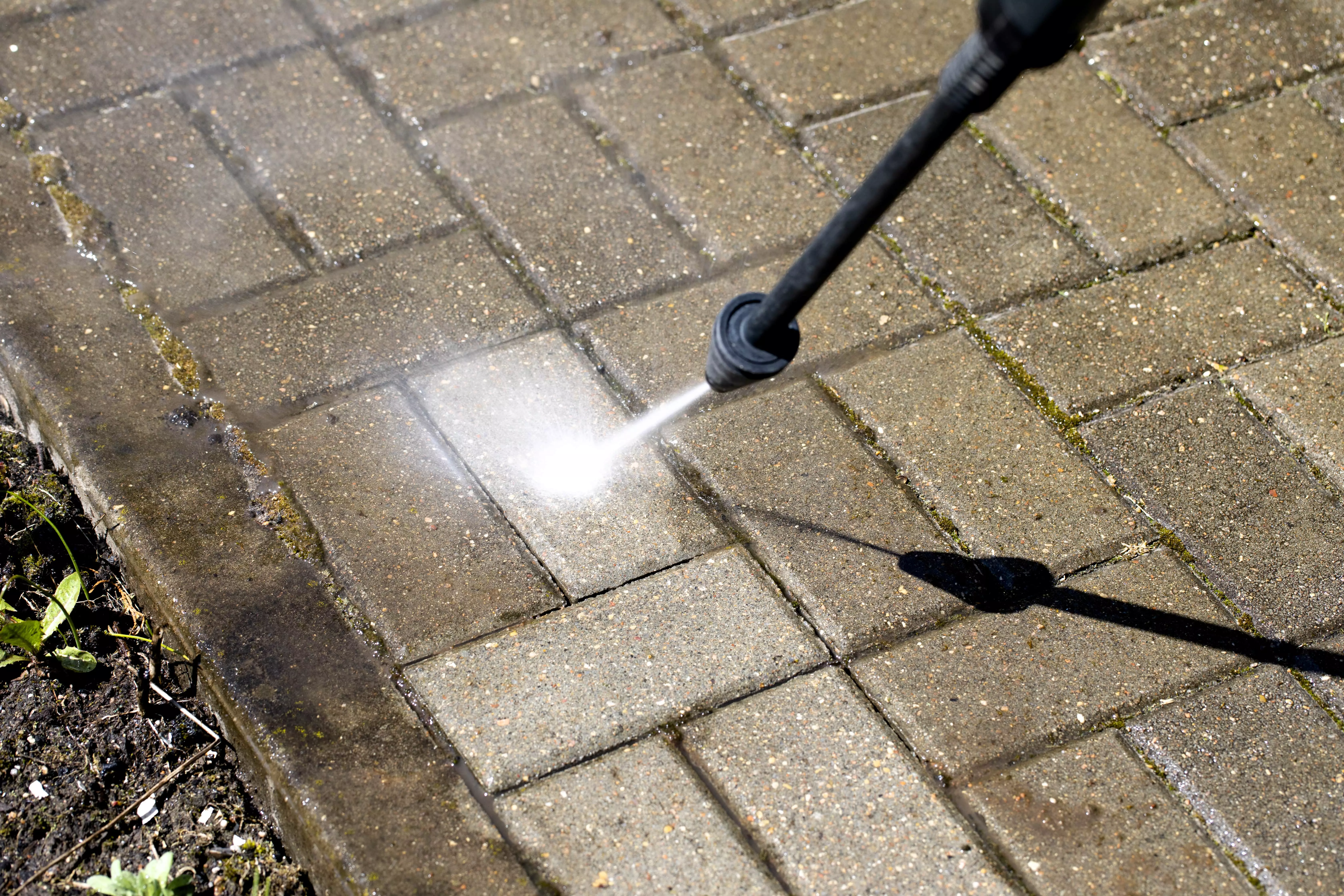 6. Associate Your Company With Utility Services Providing Agencies
You can cater to a much wider customer base by associating your power washing company with the reputed utility services providing agencies. It is a great networking method.
When these agencies promote their services, it results in the marketing of your company by default, so you get an additional boost to the promotion of your brand.
7. Advertise In Print Media And Radio
Publishing advertisements in local newspapers, magazines and broadcasting ads on local radio channels is a very effective means of promoting your power washing business.
These are some of the most effective marketing strategies for establishing credibility, increasing your brand value, and convincing readers and listeners to order services from your company because people trust that the matter published in a reputed newspaper, magazine or broadcasted on a radio channel is genuine and scores high on parameters of superior quality.
Your advertisement should be big and bold and should have text, images, and headlines to make the customers stop and read your advertisement. Try to understand the psyche of a customer and focus on highlighting the things that they would be interested in rather than what you would like to tell.
For example, they would be more interested in knowing how they would benefit from ordering your services over other company's power washing services, and what are the additional features or offers you are making.
8. Word-Of-Mouth Publicity
Do not neglect the importance of word-of-mouth publicity in expanding your customer base. You can gain from this method of publicity only through satisfied customers. Ensure to give the best power washing services to your clients, so that they feel confident in recommending your company's services to their acquaintances.
Customer loyalty programs work well in alluring your customers to order repeat services. You can offer a free wash or a portion of your services free after several completed orders.
Send a Thank You note to your customers along with an option for future bookings.
Give your customers a referral discount to encourage them to refer your power washing services to their friends, family, and acquaintances.
9. Join Business Associations
Becoming a member of a few relevant Business Associations in your city helps you in networking with like-minded people and you can benefit a lot from the exchange of ideas and opening up of newer prospects and avenues for your business. Just joining these associations wouldn't solve your purpose.
You should be an active member and should try to contribute in different ways towards the community consistently. Do not go overboard in promoting your business only, rather the promotion should be in a subtle way and your active contribution should be the dominating factor here.
Gradually, you will build up a reputation and the right contacts that will greatly help your business.
Look for partnerships with non-competitive businesses that cater to the same clientele. Both the partners can benefit by cross-promoting each other's businesses. It's a great way to increase your client base locally.
10. List In Local Business Directories
Listing your business in local online business directories is a very effective means to reach out to local, high-intent customers. People routinely search for utility services on local business directories like Justdial, etc. These sites tend to be high-traffic sites and have a great potential to get new customers.
You must also register your power washing business with big platforms like Google Places, Yahoo! Local, and Bing. It is very easy to register your business at these places and their reach potential is huge.
Just registering your business on these directories is only half the work done. You will need to optimize your listing to appear in the first few searches to maximize your chances of getting new customers. To improve your ranking, you will need to do SEO (search engine optimization). You can also hire SEO experts to do it for you.
Filling out complete information required on these sites like phone number, e-mail address, office address, contact person's name, etc. increases the credibility of your business.
Advertising your power washing business on Google Ads is another very cost-effective means of promoting your services and helping with brand recognition.
If you lack time to dedicate to executing these marketing strategies or aren't very familiar with them, it might be a good idea to hire a professional marketing agency to do this for you. By outsourcing the marketing aspect to professionals, it will minimize the mistakes that you would have made in the trial-and-error method, as they would know what exactly works. You can rather concentrate on the actual operation of your business, which can prove to be a more profitable utilization of your time and efforts.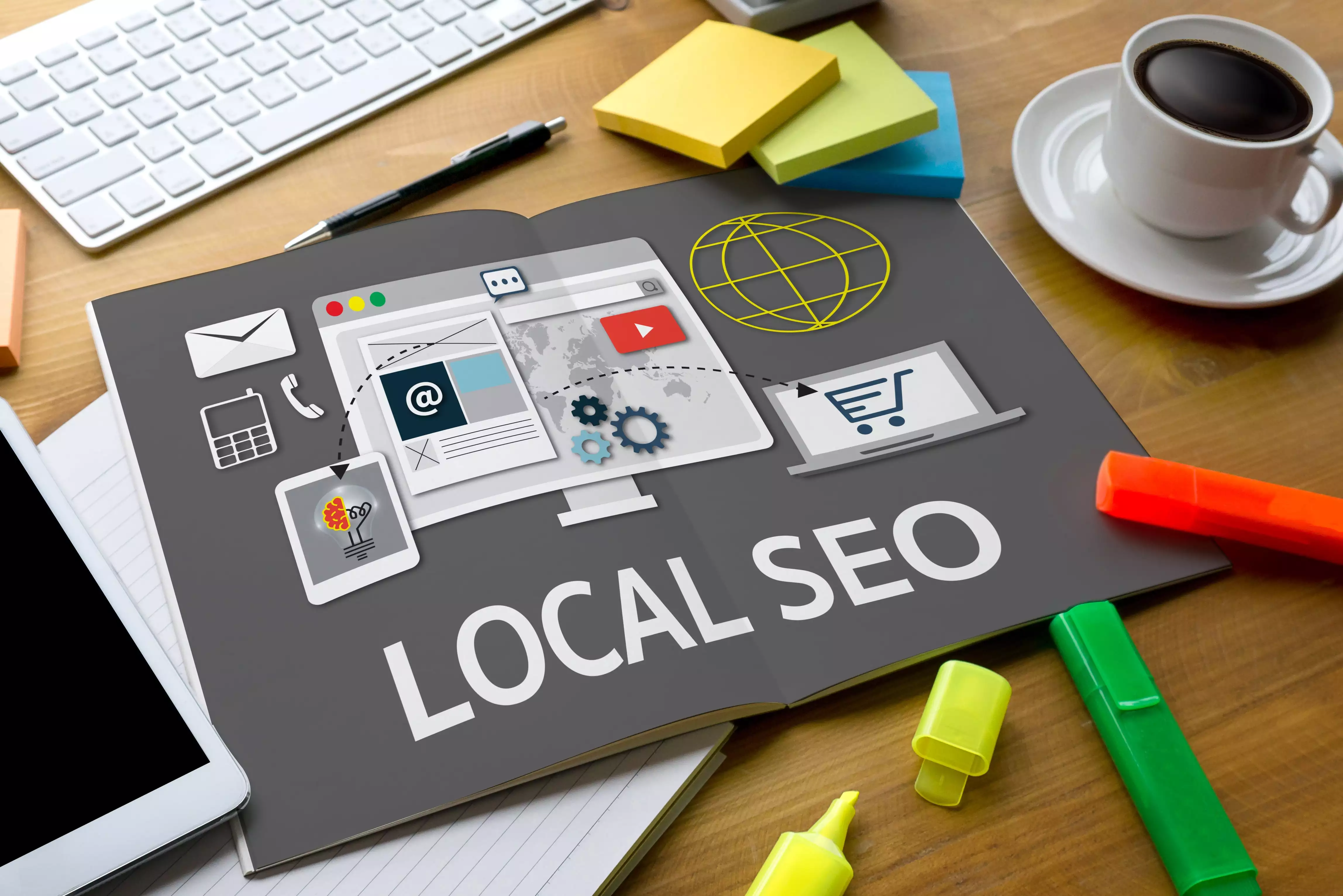 So, if you have decided to hire a professional digital marketing agency to boost the sales of your power washing business, your best bet would be hiring DMN8 Partners who specialize in digital marketing for Home Service Businesses and have an enviable track record specifically for power washing marketing.
They provide a comprehensive digital marketing package for power washing services that includes SEO services, Google Map ranking, Pay Per Click, Social Media Management, Website designing, Reputation Management, Marketing Consulting, Branding, and White Label.
Promote Your Power Washing Business With DMN8 Partners
DMN8 Partners has been assisting power washing companies with marketing since 2013 and it is amazing to note that they have managed over $1,000,000 in Google Ads spend annually for power washing companies only, thus making them the best Google Ads Partner for your power washing business. This incredible performance comes from the first-hand experience that DMN8 Partners has with the power washing business.
The owner of DMN8 Partners, Gary Geiman, owned a successful power washing company that had annual revenues of over 7 figures. Not only this, they have helped over 200 power washing companies with Google Ads management since 2015.
While you take care of the other aspects of your business, let the specialists at DMN8 Partners generate more leads and find new customers for you and help you become the market leader in the power washing sector.
If you need help with your Google Maps ranking, Google Ads management, SEO, or even website development for your pressure washing company, contact DMN8 Partners by phone (859) 757-2252 or visit our website https://salvonow.com/pressure-washing. We help pressure washing companies DOMINATE their market.