3 Ways to Improve Search Rankings for Your Roofing Company
There are a ton of ways you can improve your online search rankings to boost relevant traffic to your website. It is vital to recognize what works well for your roofing company.
Relevant website traffic can be improved by performing enhanced SEO strategies, targeted email marketing, guest blogging, link building, running ad campaigns on social media, publishing high-quality targeted content, and more.
Here is the ultimate guide to improving search engine ranking for your roofing company.
This article is an in-depth how-to guide that will help you understand the top 3 ways to rank your roofing company website on the first page of Google.
Google is the largest search engine and dominates the search engine industry with more than 90% of the market share as of August 2021. So, it is crucial to optimize your website specifically for Google.
Other search engines like Bing, Yahoo!, Baidu Yandex, and DuckDuckGo are minor ones with around 0 to 2% of the market share.
As you already know about Google being the largest search engine, it is crucial to understand that it can bring you most of your relevant audience to your website. Optimizing for other search engines is a great idea, but first things first, start with Google.
Around 90% of your audience is going to visit your website via Google, so your roofing company website should be better optimized to rank higher in the Google SERPs (Search Engine Results Page).
Around 93% of website visitors come from search engines than any other traffic source. So, optimizing your website correctly for search engine ranking is vital for better website traffic.
Apart from this, using Google gives you a ton of benefits as an online and offline business owner. Google helps you optimize, rank higher, and drive traffic to your business website and to your physical business center as well.
You can use Google My Business and Google Maps to attract relevant customers to your roofing service center and implement better Google SEO strategies to drive relevant website traffic.
3 Powerful Ways to Improve Search Rankings in Google
Let's get started with the 3 powerful ways to improve organic search rankings to help you rank higher using the right keywords.
As an online business owner, you might have come across the term SEO very often in the digital marketing industry. So, let's get an in-depth understanding of SEO and the right techniques you can use to possibly boost website traffic.
SEO or Search Engine Optimization means optimizing your website to rank higher in the SERPs to drive organic website traffic. Now, there are two ways you can drive traffic to a website. One is a natural way, aka Organic traffic, and the other is paid website traffic.
In organic ranking, you use the right SEO techniques to naturally rank higher in the search results by Google.
Paid website traffic comes from search engine ads where you pay Google to rank on you on the first page. You need to implement the right SEM strategies to make your ads perform better.
Websites with higher organic traffic and ranking perform healthier and hold higher domain authority in Google. It is the best, free, and most viable practice to rank your website organically in Google.
Here are powerful SEO strategies to implement to rank your website higher.
When speaking of powerful SEO strategies for a roofing company in 2021, the most crucial strategy is implementing local SEO.
What Exactly is Local SEO?
Local SEO (Search Engine Optimization) is the method of enhancing search engine visibility for local businesses, mainly those with brick-and-mortar outlets. By ensuring local SEO best practices, roofing companies can boost search engine traffic from searches performed by clients in neighboring localities.
To collect information for local search, search engines count on a variety of cues. The most important ones amongst such cues are social profile pages, links, and citations that are the most relevant match to the user's location.
With powerful local SEO, your roofing company appears prominently whenever an interested client in your outlet's neighborhood searches for roofing services or a roofing service provider.
Doesn't that sound exciting? Well, your next question is how to utilize this strategy to your best advantage?
Here are the 12 steps you need to follow: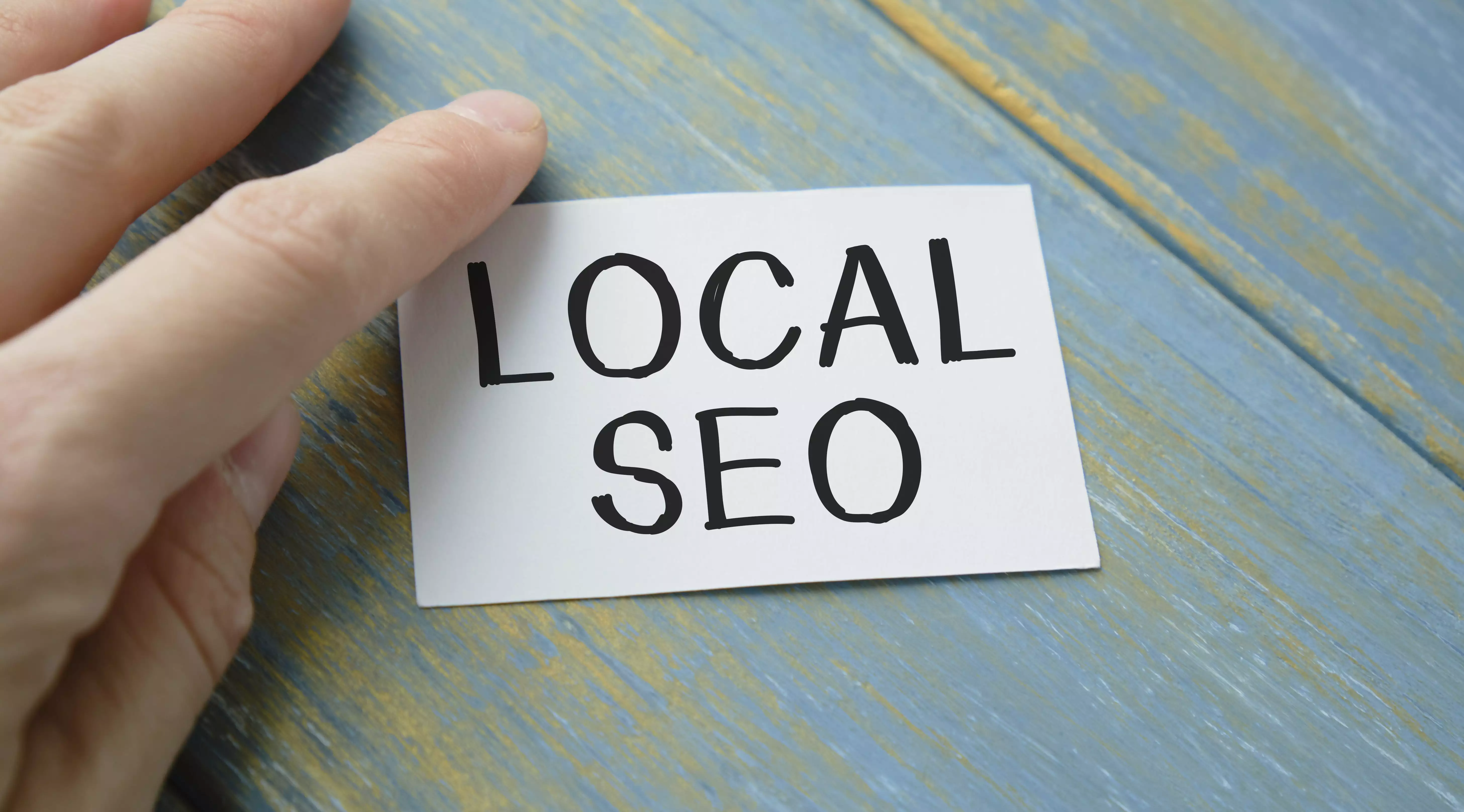 1. Optimize Your Google My Business.
Google My Business most certainly rules local search.
To guarantee the success of your roofing company and get it optimized for Google My Business, you must register for Google My Business page and also get it verified. The next step is to make the best use of Google Posts. Request your clients to share their positive reviews under the review section in GMB.
Always make sure that you respond to reviews, be it positive or negative. Responding to a negative review with calm composure is quite important.
Ask the client to give details and share a contact email or number on which their grievances can be addressed.
If Google can verify your business profile, then it will possibly reward your roofing company with a much sought-after display of your business in Google local search.
Ensure that your GMB profile is maintained up-to-date by displaying recent reviews and updated contact information, operating hours, etc. By doing this, you're making it easier for potential customers to find your business.
2. Social Media and Google My Business.
It is important to align the social media profiles of your roofing company and your GMB. You can always increase the reach of your Google posts by sharing links to them on your social media platforms.
3. Maintain A Consistent Name, Address, And Phone Number Online
An important step in ensuring that it is super easy for both search engines and humans to find your roofing company online is to set up NAP.
NAP is an acronym for name, address, and phone number (with area code). This must be added to your website in the HTML text format to ensure that the search engine bots can index it.
Only inserting the NAP into an image is a very common mistake that most website owners make. Remember that images must include an "alt tag" for the search engines to read or scan it. The most convenient location for the NAP is in the footer or header of your roofing company website.
4. Online Directories and Citations
For roofing businesses that are located within the United States, there are four map data aggregators. They deliver a big amount of the map data for Apple, Yelp, Bing, Google, Trip Advisor etc.
Here are the names:
Express Update, Neustar Localeze, Foursquare and Factual
Consistency is crucial: Ensure that your citations are consistent and complete across these four data aggregators.
Any misspellings, abbreviations, missing suite number or incorrect phone number etc. are all discrepancies that can totally mess up your local SEO efforts online.
If Google is not sure which of the different information about your roofing company is accurate, it will not display your business NAP in search results.
Moreover, be sure to eliminate any duplicate listings that your business may have published online. Highlighting a Chambers of Commerce membership in your community, will not only earn you an external inbound link, but also is a huge advantage that your business can score over your immediate competitors.
5. Optimizing Your Content
Here are some quick tips and ideas to boost your search engine optimization (SEO) efforts and watch your website escalate in the ranks to the top of search engine result pages (SERP).
High-quality content that is authoritative is the leading factor that can positively influence your search engine rankings. There is absolutely nothing that can replace great content. Quality content created precisely for your future clients can grow site traffic, which in turn advances your site's authority and significance.
But the most common issue with content is that not every roofing company owner is a great content writer. If you are an exception, then consider yourself as being lucky. You only need to polish your writing skills and follow the tips to write top-notch content. This content must present yourself as an expert in the roofing company.
Others who cannot write great content themselves can always hire professional services of online marketing agencies.
6. Improve Your Internal Linking Structure
Internal linking is highly important when it comes to on-page SEO for your roofing company website.
Internal linking helps in creating a proper site architecture and allows link juice to spread out evenly throughout the site pages. Basically, internal linking can be achieved through any link from one page of your website to another page within the same domain. It includes links from categories or main navigation buttons like footers, sidebars etc. on your site, and also from one of your posts to other posts which has related content.
Internal link building earns your website numerous rewards as it boosts page authority, usability, interconnections between your web pages, enhances user experience, and possibly your search engine rankings.
7. Optimize all Pages on your Website for On-Page SEO
Optimizing your page for SEO in 2021 needs focusing on various features like user experience, reducing bounce time, increasing dwell time, loading speed of your pages, internal links, CTR, using target and related keywords, proper use of title tags, alt tags, optimizing URL structure for SEO, giving outbound backlinks to other sites,  using keywords in meta descriptions, creating valuable, crisp and useful content and proper positioning of target and related keywords within it etc.
SEO is an ongoing process. To get maximum results from your local SEO efforts, you must conduct regular SEO audits. A local SEO audit typically consists of the following:
Google My Business Audit – How does your Google My Business look in the SERPs? Is the information correct?
Google Search Console Audit – Is your site ready and available to the search engine crawler bots? Does it have any errors that would prevent indexing?
On-Page SEO Audit – Has your site implemented all the on-page SEO elements that will aid ranking?
Citation Audit – Are all your citations accurate in the major business directories?
Competitor Analysis – How does your site fare in comparison to your competitor's website? Are there any important steps you need to take in this regard? How does your website compare in terms of inbound links, content, design, and positioning?
Website Audit – How is your website performance?
If you provide roofing company services in more than one location, it is advisable to use location pages. Location pages keep your website visitors updated about your business name, address, phone number, working hours, exclusive store images, promotions, and testimonials from happy customers.
Also, add a Google map to your contact page.
10. Make your Roofing Company Website Mobile-friendly
You must focus on the loading speed of your pages, as mentioned in the section above. Majority of the searches conducted online are nowadays being done on mobile phones. Remember that the screen of the mobiles is small, and so are the levels of patience and attention span of the mobile users.
The best option is to create a mobile version of your website and optimize it for your mobile users. Use a lot of white space in between the content, keep the content short and to the point, display contact details and navigation buttons prominently. Also, add click-to-call buttons so that interested clients can instantly connect with you without leaving the page.
Inbound links are extremely authoritative for boosting your local SEO — every inbound link communicates about your roofing website's authority, credibility, relevancy etc., to search engines like Google.
This in turn, helps in better SERP ranking of your website for searches using relevant keywords.
Sponsorships or partnerships, guest posting on blogs of same or related niches, link from the Chamber of Commerce, business licensing bureaus, trade associations, resellers, vendors, and/or manufacturers and other affiliates are all great ways to source valuable inbound links.
12. Build Networks Using Local Community
The more you contribute to the local community, the more attention and positive PR your roofing company can generate.
Associating with a non-profit organization on a campaign, taking on sponsoring for a local event (even an online one), or making an appearance in the local news channel or newspaper as an authority in your industry, are all smart and superb methods by which you and your business can earn press, brand awareness, and inbound links.
In May 2020, Google broadcasted three fresh metrics, collectively named Core Web Vitals to be applied in evaluating user experience. The 3-important metrics that are emphasized here are page loading, Interactivity, and Visual stability.
All three SEO metrics are essentially connected to just one thing, and that is page speed: how quickly does the page load, how rapidly does it get interactive, and how is the stability of the page while it is in the process of loading.
Core Web Vitals is certainly amongst Google's ranking factors since May 2021. The gist of this is that you will have to apply close attention in implementing all the best practices for the 3 factors mentioned above, in order to guarantee the visibility of your website on the first page of SERP. For instance, if there are two pages with similar and relevant content, then user experience metrics will be evaluated by the Google search engine bots to choose which one of them both should be ranked higher.
A recent study found that more than half of the total searches conducted online do not end in a click. In simple words, it means that more than half of the 175 billion Google searches that occur each month are zero clicks. Now you would wonder why that is so? Why are these searches being aborted without any clicks on the search results? Is it due to some error in the search engine results that are generated out of such searches?
The painful reason is that Google is now easily displaying most of the answers to the search queries. If you get the answer to the query in the search result page, why would you bother to click on any website link then?
Have you ever tried typing queries like '5+5=', or even queries like 'temperature San Francisco'? If you do that, the answer gets displayed in the search tab itself.
Similarly, sometimes you search for 3 ways to improve Google search results for your website, and the answers appear right at the top of the page.
This is due to certain Google search engine features like rich snippets, Google business listings with menus and contact information, Featured Snippets with answers, related questions with accordion answers, etc.
Google has made it extra convenient for its users to obtain the answers they need without even having to finish typing out a search query.
Given the developments in the SERP and with so many high-quality websites out there that are competing with your roofing company website, it has become all the more necessary to invest some time in keyword research. Your aim must be to find keywords that can essentially boost up traffic and sales for your business website.
How to Do Keyword Research
Find long-tail and target keywords that are relevant for your roofing company. You must have some imagination and skills to find those keywords.
Your Google Search Console can effortlessly find unique keywords for your business in a jiffy. But in order for this tool to work, you must need to already have some content on your website.
When starting out, and when you have not even created your website, finding good keywords can be made easier with the help of keyword tools. Only paid keyword tools to give you complete and relevant information about keywords like their exact search volume, competition. Monetary value etc.
If you can understand the user intent, then things get extremely simplified for you.
Understanding the intent of the person who is searching for answers in the search engine is extremely crucial. Even if certain keywords have extremely low search volumes, they can create a lot of sales revenues for your roofing company if the content on your website matches the intent of the person who is using those keywords for the online search. Because of the low volume, it may be easier for your website to rank higher for such keywords because businesses often focus on keywords that have high search volume.
Some keywords may have the right intent but still may not be ideally suitable for your use. For instance, sometimes people are just trying to gain some information regarding a particular topic. They might be looking for free information about roofing services so that they can do it themselves. Such keywords are definitely related to your services, but there is no monetary gain in optimizing for those keywords.
It might seem to be a tedious task, but it certainly pays off, in the long run, to spend time, money, and effort in finding, listing, and optimizing your website content for sales-generating keywords.
If you need help with your Google Maps ranking, Google Ads management, or even website development for your junk removal company, contact DMN8 Partners by phone (859)757-2252 or visit our website https://salvonow.com/roofer. We help roofing companies DOMINATE their market.