5 Free Ways to Get Pressure Washing Customers
Since you have already begun with your pressure washing business, the major strategy you will be focussing on right now is how to market your service in order to reach a larger customer base. You may start cleaning homes and driveways in no time if you have the necessary gear, licensing, and business strategy. You won't have any homes or driveways to clean if you don't advertise and sell your business!
To expand your client list and obtain additional window cleaning, house washing, and pressure washing contracts, you'll need to market and advertise your firm.
In this blog, we are going to discuss how you can focus on your advertisement strategy and state five ways through which you can get pressure washing customers.
So, let's check them one by one
If you own a company nowadays, there is no denying that you require an internet presence. It's where you're existing, and potential customers are looking. They'll look for someone else if they can't locate you there.
Don't be alarmed if online marketing appears intimidating. Here's how to get started with online pressure washing contracts:
A. Building a Proper Website
It may take some time to put up a website, but once you do, you'll have a permanent place for customers and prospects to arrange work.
It's not enough to have a website to get new pressure cleaning work. Visitors should be able to request work, receive quotations, and be added to your schedule.
This is when online reservation software comes in handy. Customers may book fresh work through your website and social media pages in only a few clicks using online booking. When the form is submitted, you'll receive an immediate notification so you can evaluate it and send a quote.
A fantastic website combined with online booking software can enable you to reply to work requests more quickly, allowing you to earn more contracts.
You can hire a website development agency that will help you attract pressure washing contracts. These website agencies will try to provide you with line-item images which can help your products and services, as well as they will provide you with specific additional packages that can overall increase your package.
B. Social Media Advertisement
One of the most efficient strategies to grow your business is to use social media ads. Rather than saturating a neighborhood with fliers in the hopes of getting a call, you can create highly targeted ads and place them in front of people who are in need of your window or pressure cleaning services.
Starting with Facebook and Instagram ads is a fantastic idea. They're easy to set up, inexpensive, and given their popularity, there's a good possibility your prospects use them on a daily basis.
Social media advertisements can be used to raise brand awareness, stay top of mind, deliver targeted promotions to those who fit your desired client profile or generate fresh leads with a link to your online booking form.
However, you can better understand it with the help of an example. We will be using Facebook ads as an example to highlight how you can use social advertisement effectively.
First and foremost, be certain that you have a Facebook company profile.

Then, add your phone number or website, a high-quality image (either a before and after or a snapshot of your team), and, most importantly, a compelling call to action.

It's now time to focus on your preferred demographic. You can select educational levels, household income by zip-code, and interests such as "homeowner" on Facebook. Just be careful not to be too particular, or your ad will not reach a large enough audience.

Post the ad with a daily budget of a few dollars to see how it does. Since the Facebook advertisement is quite cheap, you can really learn it fast.

Try to use an ad again that has shown to be successful. It will receive more likes and comments (social proof), allowing it to reach even more potential customers.
Syncing your customer list from your CRM to a marketing automation software is an even faster approach to produce Facebook advertising. This makes it simple to target your existing customers and contacts, as well as generate lookalike audiences based on their profiles. If you hire any website development agency, they would automatically sync your customer list to a marketing automation platform so as to target and create a pre-made audience in any social media platform.
Without online reviews, no service business marketing strategy would be complete. However, you might have a question "How might internet reviews assist you in obtaining additional pressure cleaning work? "Ratings flow into Google's organic searches, therefore the more favorable reviews you have, the better your chances of ranking in Google."
D. Email Marketing and Outreach
Implementing email marketing is one of the finest strategies to acquire new consumers interested in your pressure washing company. Creating an email newsletter with a discount on their first pressure washing project will help you attract more paying clients. Allow visitors to your website to sign up for your newsletter and witness the power of email marketing. You can send this newsletter in mass to your email list's targeted consumers.
Video is a crucial component of pressure washing marketing. According to research, 63 percent of organizations have begun to use video marketing. Other organizations consider video marketing to be a significant aspect of their overall strategy. Video marketing is advantageous from all sides, from increasing conversion and sales to increasing ROI, developing trust, appealing to mobile users, and engaging potential consumers. As a result, we can conclude that publishing videos on numerous platforms is an important aspect of online marketing for your pressure washing business.
F. Search Engine Optimization Strategies
Each year, around 49,500 Google searches for pressure washing services are conducted in the United States. Sixty percent of them use the internet to find home services. As a result, having a strong online presence for your pressure washing business on both organic and local Google search engine result pages (SERPs) is critical. How about ranking your pressure washing website in the top three spots on Google's search engine page out of ten? Sounds exciting, right?   That is exactly what SEO marketing techniques accomplish. Your website's search rankings for specified keywords will improve as a result of implementing an SEO marketing strategy. SEO not only helps you get more customers, but it also helps you grow your business.
G. Conducting Online Summits and Webinars
Webinars are engaging and interesting seminars that take place via the internet. A webinar can help you with everything from public relations to increasing your pressure cleaning company's revenue.  Nothing is more effective than seeing someone in person. You can share live videos with your potential audiences via webinars, allowing them to learn more about your company. One significant advantage of webinars is that you do not need to employ a professional; instead, with the right advice, you can do it yourself. Overall, webinars are the solution to address the query of how to obtain pressure washing services when it comes to audience connection, authority, and sales building.
H. Marketing Content and Blog Posts
A study by Hubspot suggested that posting high-quality content increases website traffic and converts readers into buyers. Simply said, content marketing is the greatest type of pressure washing advertising idea since it allows you to focus on attracting clients by giving them relevant information. The ultimate purpose of content marketing is to generate revenue. Infographics, blog articles, photos, and even slide presentations can be used as content. You can market your content through a variety of channels where your clients are likely to come across it.
I. Pay Per Click Service (PPC) Ads
Implementing a pay-per-click provider for pressure cleaning adverts is another excellent strategy. This is a successful method for displaying your pressure cleaning company at the top of Google AdWords search searches. It entails bidding on keywords that are relevant to your company. If you're running power washing advertisements, make sure the link takes the buyer to a high-quality landing page. This power-washing advertising technique can offer you an edge over your competitors.
J. Developing Your Google My Business Profile
Making sure you have a Google My Business listing is vital to your pressure washing marketing out of all the venues to advertise your business. This ensures that your company information appears in relevant search results. Your pressure cleaning company will be listed in Google's maps section and under local listings. By having a great profile, your pressure washing ads will stick out as well.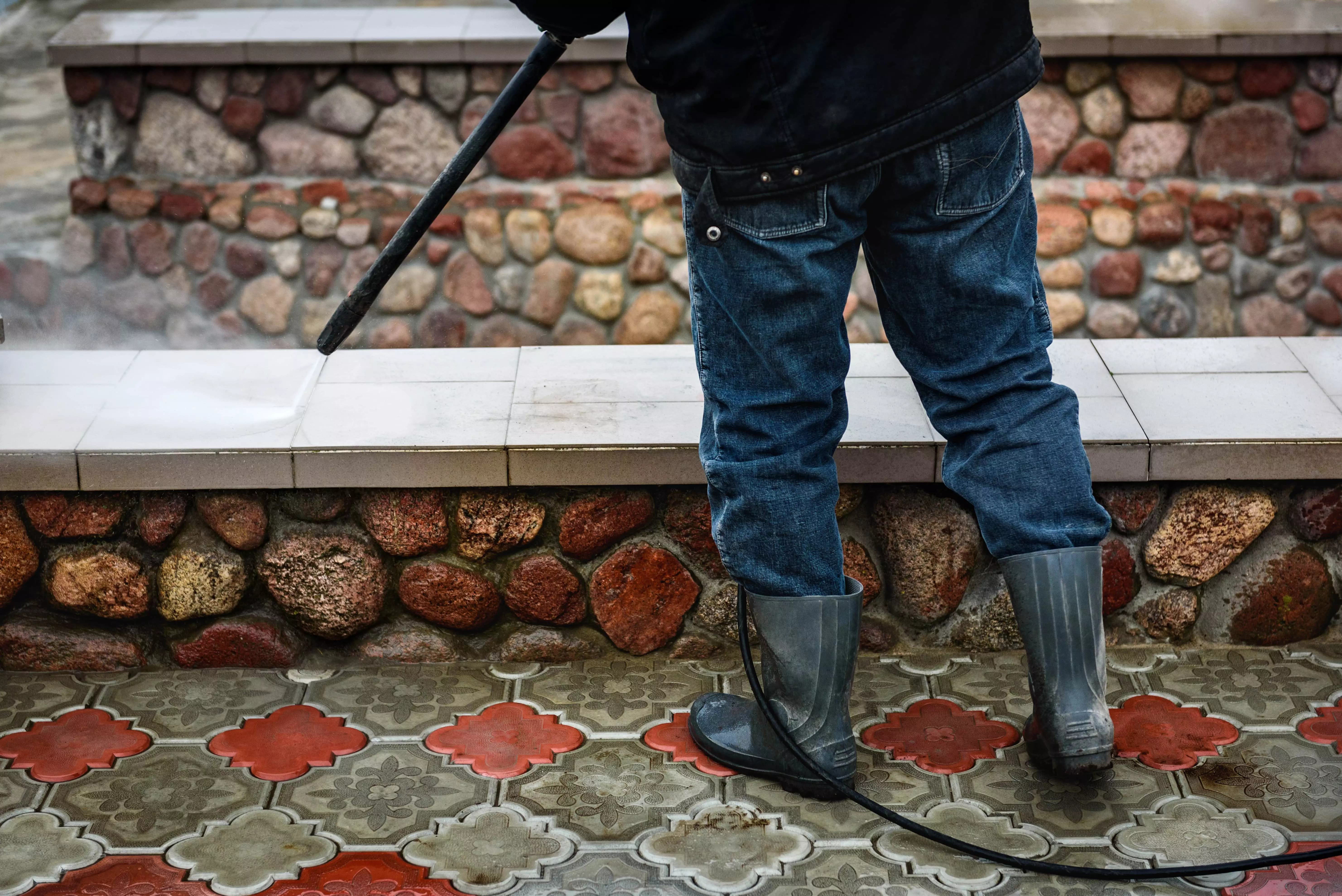 2. Developing Relationship Marketing Strategies
Window cleaning and pressure washing are services that are performed on a regular basis. You'll have customers—and contracts—for years if you create solid relationships.
Following are some of the relationship marketing strategies you can use in order to develop your relationship marketing strategy
A. Calling Existing Clients to know their Requirements
You can phone all of your clients twice a year, once in the spring and once in the fall, to discuss a special discount, promotion or simply check-in and see if they are interested in booking a service. With a proper CRM software or by hiring experts, you can filter clients according to the date you last serviced them, which will make it easy to call customers who are needed for a service.
B. Re-Engaging Clients with Emails as well as Postcards
You already know about email marketing; however it is really important that you send useful and proper promotional emails to your existing clients.  However, you might ask, "Why a Postcard?". Postcards are an excellent marketing tactic because they allow you to send customized promotional materials to your prospects directly. They assist you in remaining top-of-mind and impressing your consumers and prospects, causing them to choose you over your competition. Because you may send specials, seasonal reminders, or simply show your gratitude to clients, postcards are a perfect choice for window cleaning and pressure washing firms. You can send postcards just to people you've prospected and dealt with in the past by leveraging your CRM to assist you to send targeted mail, rather than wasting money on spam mail.
C. Building a Loyalty Program
A loyalty programme is another innovative way to sell your pressure washing business to your consumers. Customers can join up for a programme that allows them to obtain incentives for using your service, which can help you build a loyal customer base. This will not only delight your existing customers, but it will also elevate you beyond your competitors.
3. Using Incentives and Promotions
To attract customers for your pressure washing services you can utilize a variety of methods in your flyers and advertisements. Here are a few examples:
Certain discounts, as well as freebies, should be offered. With a contract for the house, you might include a free patio cleaning.

You could even provide a driveway discount. Demonstrate how awful it might appear when compared to a spotless home.

Offer discounted rates and combo pack if there is associated spaces with the house to be cleaned.

Discuss how the property value has increased after it was cleaned, and how you have really saved your customers from making costly repairs. It would be fantastic if you could include some figures. Before making any claims, please be sure to check with a licensed estate agent.

If you've worked on a lot of houses or structures in one area, let everyone know. Let those people understand that those who did not choose your pressure washing services might have lost out on an important opportunity.

Time is of the essence in this arrangement. Take, for example, a 30% discount that is only valid for the first ten days of the holiday season.
4. Try to Seek Bids and Invites
Visit the job site and calculate the cost.
Make a competitive bid that is both reasonable for the customer and profitable for you. Here are some easy steps to follow:
Examine the Jobsite.

Check which type of dust or squabble or dirt needs removal like peeling paint or algae etc and measure out the square feet area. This will assist you in determining the cleaning materials and detergents you require

Examine the equipment you'll be using and confirm the rental costs with the suppliers

Evaluate and assess the cost of different inputs such as detergent, equipment rental, and labor charges if you'll be hiring people to perform it. Add in the other costs like brooms, sponges, and ladders as well as other miscellaneous items.

Include the time that you will be assigned to the contract and a bit extra in your profit margin of 15% to 20%.

To display the bid with a professional flair, print it in the appropriate format and firm stationery.
This is just an example; you can also use some other methods and steps to invite bids from prospective pressure washing customers.
5. Deliver the Best Services in Town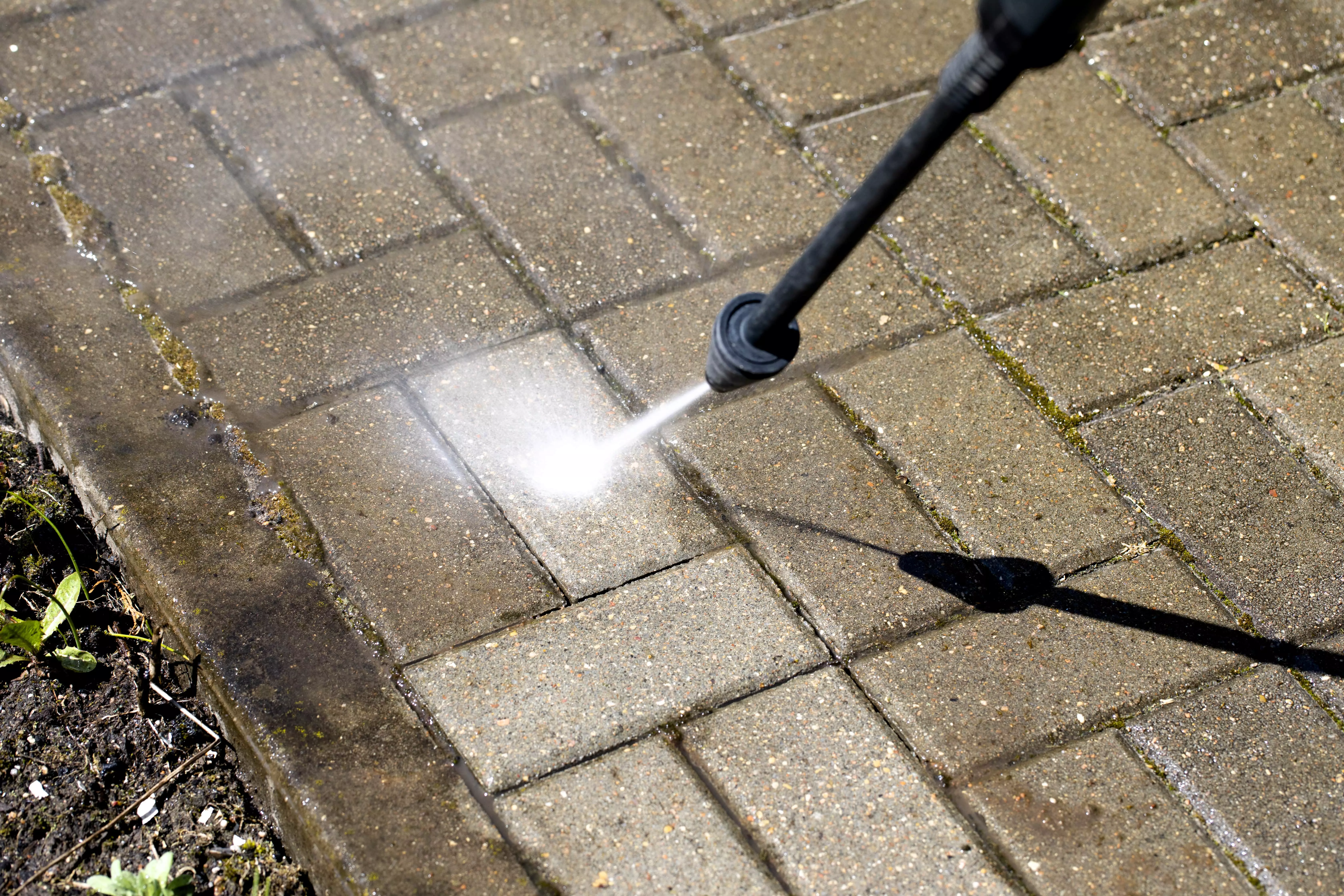 Regardless of your marketing strategies,  no marketing efforts are better than a well-done pressure cleaning operation. Your consumers will not only appreciate the dedicated work you did but they will also likely again contact you if they require further services. They'll also tell family and friends about how well the job was done. Others who see the spotless premises may wish to engage you for their requirements. This is truly much more effective than even than any other advertisement effort.
Since we have discussed most of the important ways in which you can attract Pressure Washing Business
Let us understand
What are some Essentials for a Pressure Washing Business?
Enhance and Develop the Skills
Purchasing a pressure washer and scrubbing a driveway will not be enough. Make sure you improve and perfect your skills by learning how to pressure wash without harming the environment (such as plants or surfaces) and how to approach those difficult-to-reach locations.
Renting a pressure washer is a fantastic method to experiment with different surface types. You may also watch professional tutorials on YouTube, but make sure to follow safety precautions to avoid damage. Remember that practice makes perfect (or nearly perfect), so spend time developing your skills so that you can provide the finest service possible to your clients.
Try To gather and own your Pressure Washing Equipment
When you first start out, renting pressure washing equipment may be a better option. You will, however, need to buy your own in the long term.
You may require the following items:
Pressure washing gear – pressure washer, pumps, engines, nozzles, chemicals, surface cleansers, etc.

A vehicle or van to haul your equipment with decals with your business name and contact details to aid promo

Work shirts or Uniforms
Also, there are some other firms who use a proper pressure washing software in order to effectively manage their business, and this is what we are going to explain in the next point
Using a Pressure Washing Software to Manage Communication and Scheduling
Following are some of the elements a Pressure Washing Software uses
Digital checklists and forms minimize friction in daily processes, automate information flow, improve response time, and provide better oversight for you to stay on top of things as a manager or business owner. Job completion confirmation forms, daily cleaning checklists (containing photographs, descriptions, yes and no questions), equipment damage reports, site/facility inspection, repair order tickets, incident or hazard reports, and more are examples of how a pressure washing company uses checklists.

In real-time, GPS time tracking will show you the actual location of your crew in the field. You no longer have to be concerned about "buddy-punching" or time theft as a business owner.

Employee timesheets may now be collected and exported for payroll in a matter of seconds.

Make employee scheduling easier. You can now save time by booking jobs and assigning team members with ease. When team members accept or reject a shift, check-in late, or finish their tasks, you will be notified. Employees can even claim open shifts through the app.

Real-time push notifications keep your entire team informed about vital corporate news. HR announcements, top employee recognition, equipment updates, and any other essential information will not go unnoticed because you can tell who has seen or not seen the messages or updates.
Running a profitable pressure washing business necessitates some preliminary study into what you may charge for your services. For a home pressure wash and exterior surfaces, the average homeowner pays between $184 and $380.
The following are some examples of general pricing:
A home's exterior siding costs between $100 and $300.
$80 to $200 for a driveway
$250 to $500 for a deck or patio
hese are the standard fees; you can obviously include the profit margin and accordingly add your fees.
Decide on Your Business Model
To provide extra services such as window washing or sandblasting, you'll need more personnel and probably more equipment. Keep in mind that most "successful organizations have business models that allow them to fulfil client needs at a competitive price and a sustainable cost," according to Investopedia. Keep this in mind while deciding what services your company will supply and at what pricing.
On a related point, if you hire people, make sure you follow all of the Occupational Safety and Health Administration's rules. When operating potentially dangerous equipment, the regulations include accurate hazard identification, injury records, and suitable safety procedures.
Try to use simple tips to make your bookings easy for clients, automating client messages, improving customer retention, and proactively taking customer feedback.