7 Ways To Improve Your Google Maps Ranking for Your Pressure Washing Company
Power cleaning industry is booming as of today. Don't you want to make the most out of it? So, why should you rank higher on Google Maps for your pressure washing business listing? More than 60% of consumers are always willing to use Google maps for navigation as a top option, according to the research studies conducted in 2021.
If that is the reality, then you can understand the prominence of Google maps and also the functional efficiency. When you are going to get the first few results listings, then the consumers are going to view your brand name and services more often than the competitors. Most of the time, what consumers are interested in is just seeing the top couple of results rather than scrolling down the screen.
There aren't many days when you have enough time to investigate all of the options available in the listing. If the telephone numbers or contact details are found to be not working, then they look for alternative options. If that is the case, then you can understand that as long as you are going to be prompt enough in providing the proper details, you can get more visibility in this way. That is a major reason why you can always see that there is always a lot of competition that is prevailing in this industry to rank on top of the Google Maps listing as well.
Now the interesting question is how to get to the top of the listing so that you can be on top of your ranks all the time. Even if you are attaining the rank, how do you stay in the same position for an extended period? These are some major considerations that have to be borne in mind when you choose this strategy. To get the best assistance from the technical experts, DMN8 has the resource pool for you.
Google Maps Ranking For Your Pressure Washing Service Firm
One of the crucial marketing tools for your business is nothing but Google Maps. If customers must find you every week, then a Google Map listing is critical for you. This is how you will differentiate yourself from competitors in the same pressure washing business. This is how you are going to generate more business leads daily. However, you need to remember that strong visibility is always going to get you the maximum advantage. Just because your business is listed already on Google Maps, it does not mean that you are going to get the strongest invisibility compared to the competitors of your business.
You have to work more on that path to make sure that Google is going to automatically rank your business service at the top of the list for any relevant searches in that particular area. To do this, you need the assistance of the DMN8 professionals in this industry. Why do you need them?
You need them because they have been experts in this industry for quite a long time. They have a resource pool that has the maximum number of qualified professionals and also automated software and tools for you to get the fastest results that you always wanted.
They are the pioneers in the field, with a combined experience exceeding 50 years. It means you can understand the potential of these people to get your business listed on top of the rankings easily and quickly. Experience is also something that you need to consider because multiple pressure-washing business clients are approaching technical experts like DMN8. If there is any previous experience, then that is going to make the job even easier and also a foolproof technique for you to get the maximum number of leads. In that way, DMN8 professionals have had the maximum advantage in recent times after having so many clients in this particular arena.
All clients who are into the pressure washing business will want to dominate in their particular locality. That is why they are targeting Google Maps. DMN8 technical experts are capable of helping these professionals achieve the top rankings for their particular territory. However, there are quite a lot of efforts that have to be put forward legitimately to achieve sustainable results in this industry. It is also possible for you to expand your business by getting more business leads from the other areas around you where you can serve as a pressure washing company owner.
If you are equipped with the necessary tools and equipment, then you can consider expanding your business to the next higher levels now with the support of the DMN8 professionals. The beauty of the professionals is that they can make you expand your business into new markets that are not easy to cover using conventional marketing strategies. Imagine a situation where you are appointing a door-to-door marketing executive to promote your services to the neighboring areas. Imagine a situation where you are about to appoint a consultant or a broker to get business from the neighboring areas.
Even traditional advertising options such as LED banners, hoardings, and a variety of other options can be prohibitively expensive. Whereas, when you are going to use this kind of technical assistance, then the cost is almost minimal. However, despite the minimal cost, you are going to get fool-proof solutions that can work wonders. Apart from that, you are also getting the fastest solutions that are completely reliable. The only thing that you have to keep in mind is sustainability, and that is possible because of the exclusive best strategy that is being followed by DMN8 professionals in this industry.
This is going to be a long-lasting success for you because you are going to stay on top of the rankings consistently forever. How do you do it? Call and get quotations from DMN8 IT professionals for you to get long-term success with good rankings on Google Maps as they know the best secret to make it a long-lasting success.
The exclusive factor that Google is going to consider is nothing but proximity. This is going to give you the maximum ranking that you always wanted in the business listing on the Google map for the pressure washing business. However, you need to understand that there are alternative methods that can be followed by the technical experts in this industry to get your rank on top. There are a few key strategies that will help you rank at the top of Google's search results.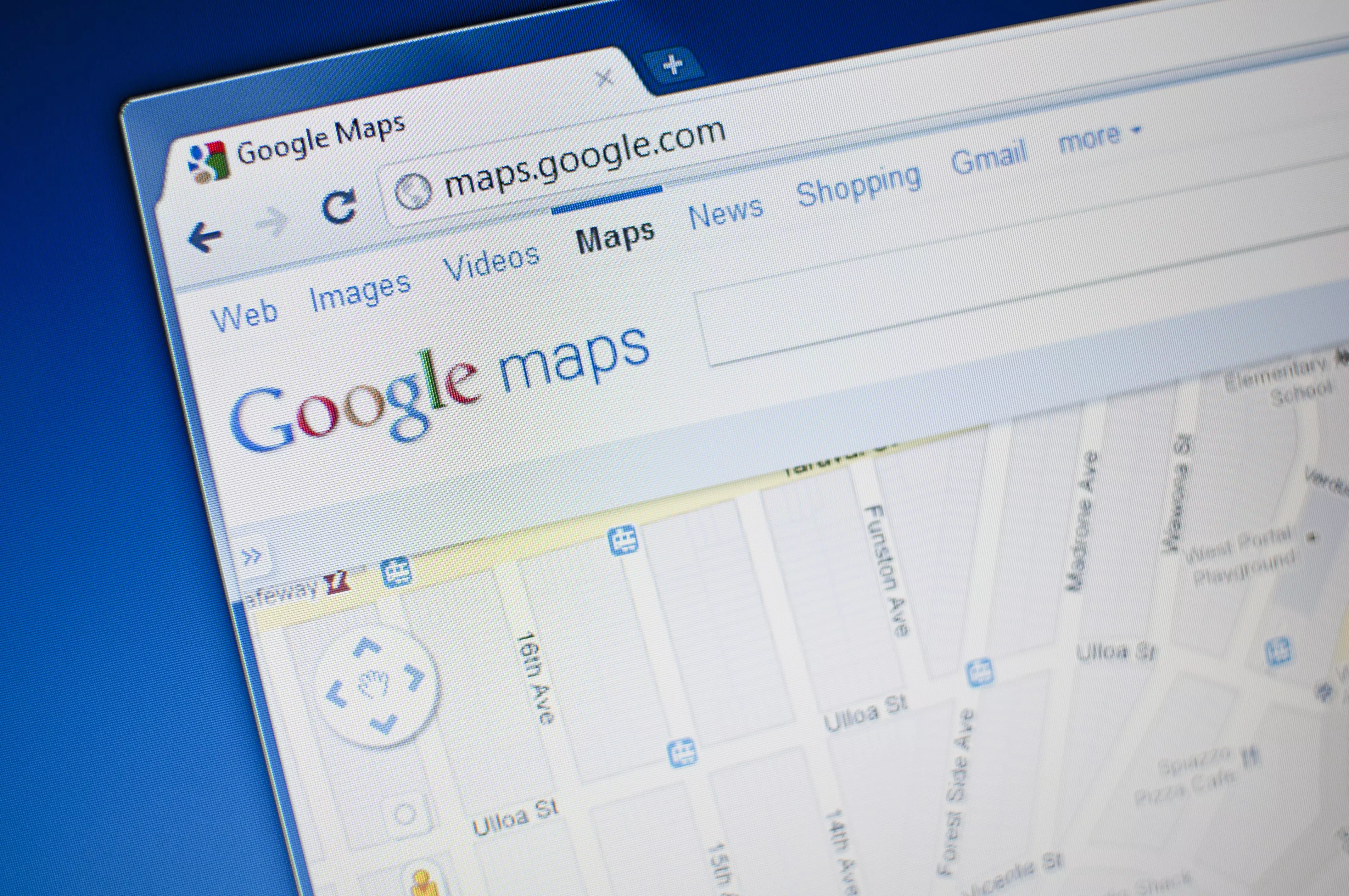 For pressure washing Google maps ranking, here are the Step by step processes.  Prima facie it is all about understanding why you should have to rank on top of Google Maps. Research findings have shown clearly that the most preferred navigation application on the web today is nothing but the Google Maps app. Almost 67% of the global population are willing to use this particular Google application to find and locate businesses that they want to contact on any given day. Remember, anyone who's going to search for a particular business listing is not going to look into the last listed companies, but it is all about the first and the second, or the third at the most.
It is the keyword and the business name that are going to give you the maximum rankings. More than 80% of the results are going to be favorable if you are going to target the keywords in the business name that are always on the top of the search criteria for the pressure washing business.
To engage consumers with your business, you need to rank on top of Google Maps. Even though there are multiple methods of approach for you to follow to engage and enter the customer, this is going to be the easiest and fastest option today. Remember, 86% of consumers today are using this as a lookup option for finding out about businesses, which means a lot of opportunities are going to open up for you when you rank on top of Google Maps. Just like how we are going to do the Search Engine Optimization and also the off-page optimization, you should also do the local website optimization for your website to be on top of the Google Maps listing.
When you do this, then Search Engine Optimization is also going to be so much easier for you. It is a combination of Search Engine Optimization and the Google Maps listing as well as the social media presence of yours that are always going to be a combo of success.
The first step is just to add your business in the pressure washing sector to Google Maps. Whenever you are going to use your mobile phone to search for a particular pressure washing business in your locality, then your business name should come up on Top. This is the idea. What you should do for that. Anyone in the world can always get their business name listed on Google Maps. If you have not done this so far with your mobile phone, then first check what all the other options are available in your proximity using Google Maps.
Now you get an idea of the already available listing and also know what your ranking will be when you are going to join the club. The person who will add your business name to the Google listing does not influence the ranking of your business on Google Maps. The only person who has the documentation to prove ownership of the pressure washing business has complete control to do the needful to rank at the top of the listing.
Selecting The Right Keyword For Pressure Washing Google Maps Ranking
You need to select the right keywords in the very first place. Whatever service you are going to offer should be mentioned clearly, but at the same time, the location is also very important. If you are going to select a suitable keyword that ideally represents your pressure washing business and also the location, then that is good to go. However, if you are going to give a hint of the special services also, then that can work wonders.
For example, if you are an IT service provider in your locality, then you should mention the place and also the IT Company along with the name. If you are not able to give the specialty, then people might skip your option and look for a particular keyword that represents the word "support" in our service. IT companies can be differentiated into different categories. Similar to pressure washing companies, they can also be categorized into different categories. What is your specialization and what is the location from which you are going to operate?
When you can provide this detail easily on the keyword, then you can stay rest assured of your success. It is said so because the search engine crawlers will identify the potential keywords and throw the necessary traffic accordingly. In that way, when you are putting some keywords that represent these four elements precisely, then for any particular search criteria relevant to that subject, your Google ranking will be on top. Long-tail keywords can be chosen for this purpose to make sure that you cover a wide range of options in your particular pressure washing industrial sector's business services area.
If possible, post the listing in more than a few demographics by maintaining offices in different places, then you will get more business leads for your pressure washing business. However, it is not so easy for you to gain more than a few office addresses until you have spent a significant amount of money on the process. This is why B2B e-services can be very handy for you to gain an advantage over the other vendor service companies.
As long as you are going to do all the other strategies completely right, this is going to be an important consideration for ranking top on the Google Map listing for your pressure washing business. The other strategies that can be done to get the maximum number of business leads through Google Maps are presented below.
Completing your business details is very important. Do not forget to mention your online presence along with the details mentioned in the listing. If you have a dedicated website and a blog, then you can mention those details also. If you have a social media link, then you can provide that as well. If you do have a specific contact number, then you can mention that also. Remember, at the end of the day, what matters the most is nothing but the website and email details for the prospective customers.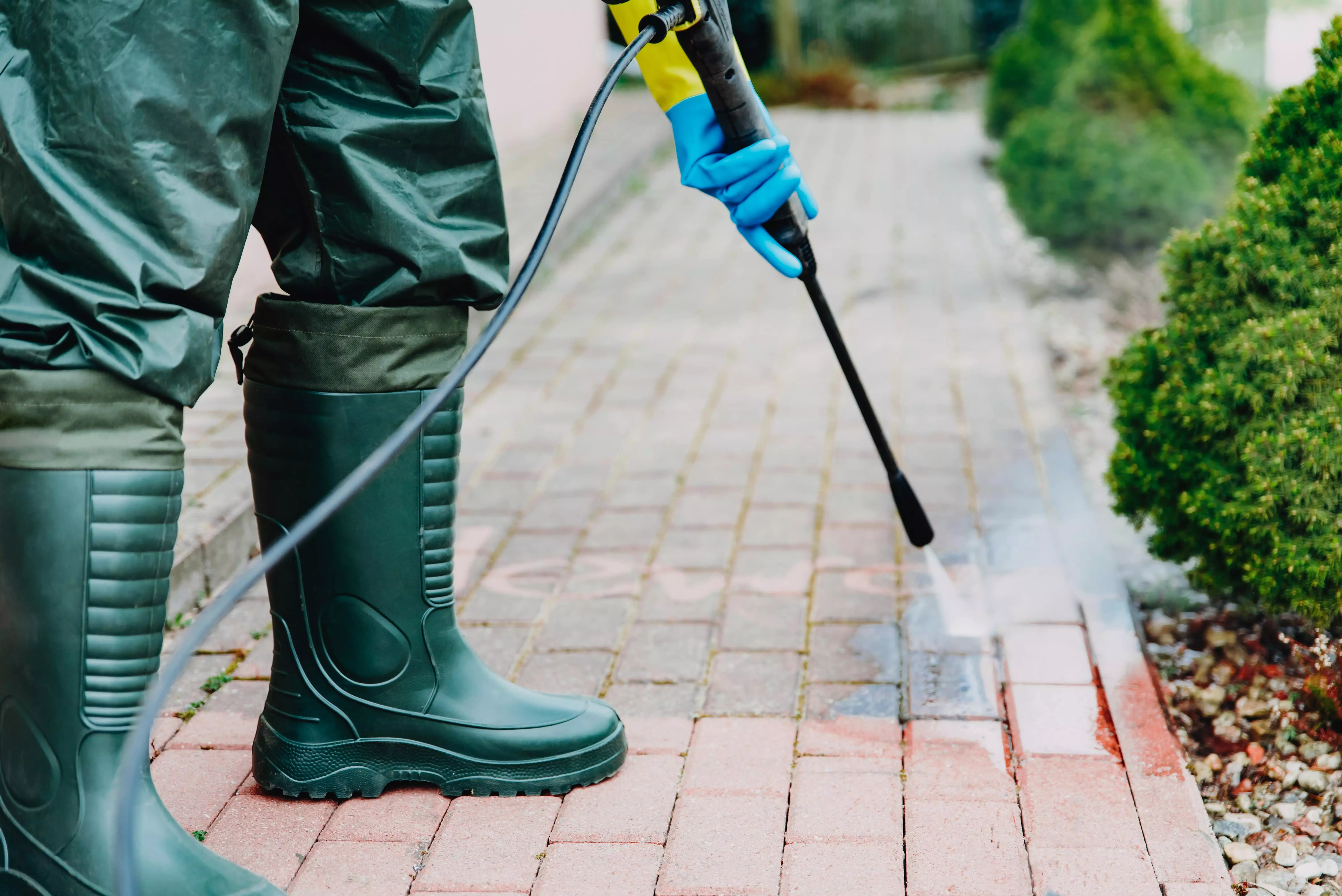 Major Factors To Consider For Pressure Washing Google Maps Ranking
The address of the business company and its branches can also be mentioned. When you are going to provide this much information while completing the business details, then the response is going to be on the higher side. People who are going to read all this information in just a matter of a few seconds will come to a conclusion about the real worth of their association with your business firm. Every single factor that you are going to provide will clearly be an indicator of your business profile.
For example, if it is a professional email address that you are providing, then there is always a credit. If you have a dedicated website and a social media presence, then that is considered to be a valuable advantage. Above all, if the address is very close to the person who is going to search for the particular pressure washing services, then that is the most important criteria of all. Now it is also viable for you to post some images, and sometimes even videos in some cases. If you get an opportunity to do so, then don't miss that. Engaging and exceeding customers and prospects in every way possible is always going to be a definite advantage.
However, the amount of time that you are going to dedicate to doing all these things is always going to be negligible compared to the number of pressure-washed business leads that you are going to get. There are a growing number of pressure-washing business firms that are popping up on a daily basis. So you need to be upfront and also active enough to get the pressure washing leads as soon as possible against all the other competitors.
Make sure that there are no errors in the address mentioned that can affect the number of business leads at any given time. Make sure that the area code is mentioned in the telephone number that you are providing for the business listing. Choosing the correct business category is going to be the most important of all.
Positive reviews are always going to be a crowd puller for you to get the maximum number of pressure washing leads. However, you need to remember one more important aspect of the positive reviews. If you are going to advise the people who are coming up with positive reviews to include a few words in their right minds, then that is going to help you in a very interesting way. Even though Google is satisfied with the number of positive reviews for any company to make it to the top of the listing, this is one more factor also. These are important keywords that the search engine crawler is going to search for while finding the most suitable service companies to rank for that particular keyword.
In that way, if you are including those essential keywords in all the reviews, then it is easy for you to get business leads directly because of the search engine finding your reviews. The indexing in the search engine crawler is purely based upon the appropriate keyword that it finds from the content that is hosted in a particular industrial sector. For example, if it is a pressure washing business service, then there are different categories of keywords that are ranked on top of the list. The search engine crawler is going to index suitably according to the search criteria and find the reviews that contain the potentially befitting keywords contained in them.
If you are scarcely using almost all the prominent pressure-washing keywords in all the reviews, then that is going to be a major advantage for you. However, you should also keep in mind the possibility of your industrial enterprise being in a position to serve in all those capacities. Otherwise, the business lead is going to be wasted and you are going to limit the other service providers who are capable of doing the same from getting the orders. So, before you choose the rich keywords to be presented in the reviews, you should also make sure that you are already in a position to offer those essential services. The manpower and the equipment must be available to you to serve in all these pressure washing categories of services.
When you are interested in posting a photo of the company, and then make sure that your company looks good from the exterior appeal. If not, then you can make some alterations to the photo by working out some Photoshop techniques. There is a wide range of possibilities available for you to make modifications to make sure that the front side view of your company looks elegant in the photo. Technical experts can do it easily because of the in-house experts available all the time.
If there is a parking lot available for the customers of your pressure washing Service Company, then don't forget to mention that as well. The reputation of yours is largely depending upon the services but to sustain, grow and prosper in the business you need the constant support of Aces in the digital marketing sector like the DMN8 partners. When you are getting all the above-mentioned services done with the certified professionals in the savvy pool, then you can get what you always wanted. Discuss your dreams with the DMN8 partners and they are going to show you the direction to Win.
If you need help with your Google Maps ranking, Google Ads management, or even website development for your pressure washing company, contact DMN8 Partners by phone (859) 757-2252 or visit our website https://salvonow.com/pressure-washing. We help pressure washing companies DOMINATE their market.